Sunday, May 12, 2013

I love this calculator:
goo.gl/Arg8C
I put the info of where I am or my goal (maintain/lose), and it tells me how many calories I can have a day with the amount of exercise I do or if I'm in bed sick (doing nothing) it tells me how many calories I need in that basal mode too.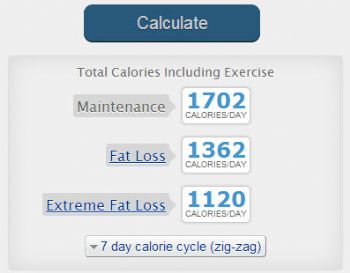 To break a stall while in fat loss mode or if you know you'll be splurging on a particular day/occasion, even one of those unplanned little binges,
Use the "Calorie Cycle/Zig Zag" function you can use it as an example or follow it explicitly.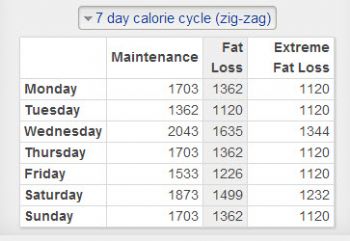 Below is my exact same info as above except I used "Basal Metabolic Rate" instead of exercising 3 times a week. Big difference in the calories allowed if you're just sitting/laying down all day and not exercising.
~*~ 1702 as opposed to 1238 is a 464 calorie difference. ~*~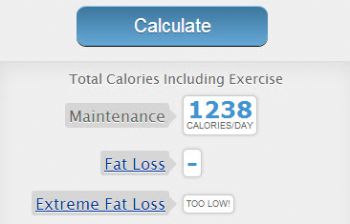 For example if I weighed 180 pounds, I would still put in my goal weight, because I want to know and eat the number of calories it takes to maintain my goal weight. If I take in that amount, I will get there and when I do I'll be used to my way of eating. It's not really dieting it's just the amount it takes to maintain a happy healthy me.