wow!! where did all that energy come from?????
Saturday, May 11, 2013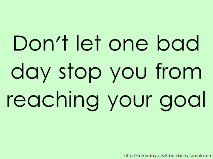 where in the world did i get all the energy for todays workout?
i did a 30 min workout every day this week. but today, i figured i was off so i would up the workout some. i did my c25k week 3 plus i did jillian michaels day 6. plus to make it an even 60 min workout, i got back on my treadmill for 10 min and took my dog for a walk.
i do believe that i am feeling stronger mentally and physically. as i told you in the past, i joined the ymca again. i used to go all the time but since joining, i havent gone that much. spark people teaches you to take baby steps. that is what i am going to do.
i feel like i am starting my workouts up slowly and that is building my confidence. instead of going to the ymca and taking spinning classes and doing hard things, i am going to start zumba up again. it is not super hard and it is fun.
finally, this is all starting to click for me and coming together