Saturday, May 11, 2013
I gave this basic recipe before but this time I've made it lemony:-)
Here's the basic recipe
7 minute Pudding
1/3 cup sugar-I use half this amount with a stevia blend
2Tbsp cornstarch
2c milk-I use plain almond milk and you can't tell the difference from cow milk
2egg yolk
2Tbsp butter-this time I cut back to 1 1/2 Tbsp
1tsp vanilla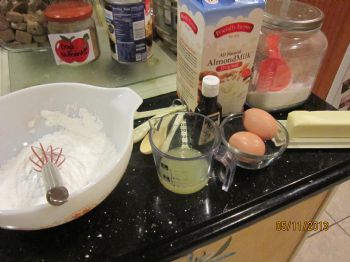 Whisk sugar and cornstarch,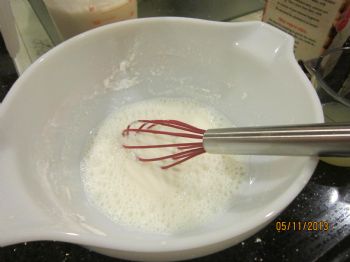 whisk in milk and egg yolks until smooth.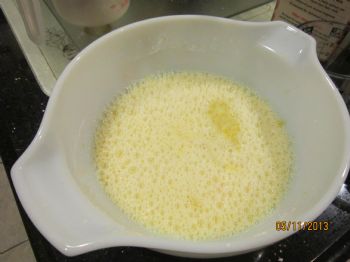 Microwave 5 minutes, then stir well.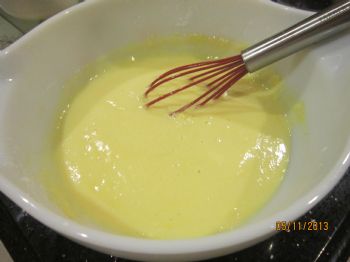 Microwave 2 minutes, stir in butter and vanilla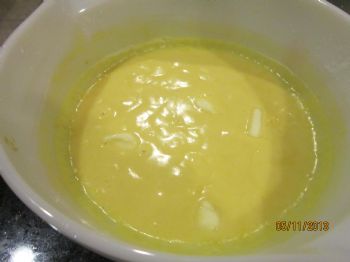 For lemon I zested and squeezed 1 lemon. Add the zest with the milk and egg step. I decreased the milk a little since I was adding lemon juice. I also added a smidgen more cornstarch. Add 1/4c lemon juice with the butter leave out the vanilla.
My hubby likes it warm so it wasn't thickened when we ate it. I think next time I will decrease the milk more as it was a thinner pudding. But the taste was lip puckering lemon perfection! Since it hadn't thickened it took us longer to eat! My mom loves lemon so I will be making this for her when I see her next!
If you want to make it chocolate stir in 2 squares of chocolate or some Choc chip, I use bittersweet.