Saturday, May 11, 2013
Yesterday my grandson Christian and I went to Barns and Noble and purchased Sparkpeople's book: The Spark Solution.
* He picked out a couple for himself too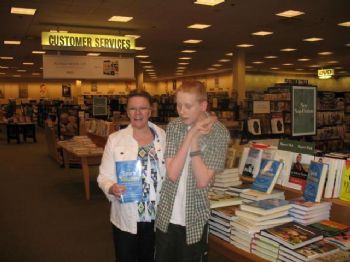 Our B&N is at the mall, and surprise surprise there was a carnival that had just set up. So we had to do that too ;-)
* It's difficult to get a good pic of him due to his T.B.I.