Saturday, May 11, 2013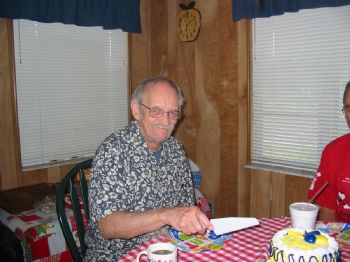 This is my Honey, Arjay, on his 75th b-day. The man you only see half of is our friend Bill. We had a nice evening out with our friends ,Bill and Macie, then came back to our home for the b-day cake. I had the magic candles on his cake...the ones that won't blow out. It was a fun time. Of course the chocolate cake with butter cream icing was calorie free. LOL
When we were both growing up in NE Pa there was a hang out called The Victory Pig and they had the best, greasy pizza ever. Arjay's gift from my brother and sister-in-law was 2 boxes of, yep, you guessed it, Victory Pig Pizza. There are 6 rectangular pieces in each box. They have now gone national and it's the same recipie and still run by another generation of the family business .
www.victorypigpizza.com
IT'S A HIGH TEA!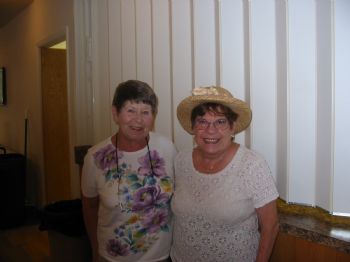 This is my friend Elsie with me at the High Tea our church had on May 8. We had a wonderful time. The food was delicious as were the many different kinds of tea. I had strawberry tea and then I tried the chocolate tea. I liked the strawberry tea the best. The scones were good, especially with the lemon curd spread for them. There was also strawberry or blueberry to try. I didn't even attempt to count calories. I ate no dinner that night.