Friday, May 10, 2013
The other day I made beef patties with ground sirloin, shredded zucchini and chopped mushrooms and some italian spices. They are DH's favorite and likes a nice salad and some sauteed potatoes with it - this was his plate: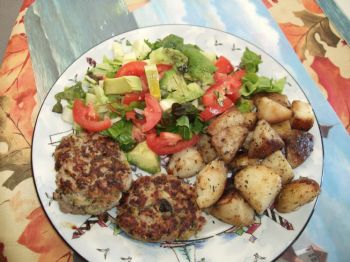 The patties are nice hot or cold. I like to crumble them in my salad with some goat cheese on top.