Between the city and the country, we did our time in suburbia. The house was more important to us than the yard, but the yard and a lot of grass were part of the deal.
An old friend sent me this picture.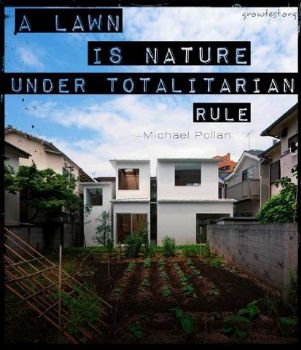 It reminded me of our suburban years as did this article.
"Taking pride in your lawn"
realestate.msn.co
m/a-year-round-plan-for-th
e-perfect-lawn
We did some of those things recommended by the author, at least for a short time. The house we bought did not have a beautiful lawn. So we contracted for "Chem Lawn" a company that soon changed their name to something more environmentally correct, although I doubt that they changed their product.
This was our first experience with a "homeowners' association" and we were trying to fit in. The chemicals did their job all right, all too well. The grass kept growing and growing and needed more mowing and mowing. So we stopped "feeding" it. Soon we had clover and other types of stuff (weeds?) along with the grass. That was fine with us. It was green and as long as we kept it mowed the association didn't bother us either. We also planted a lot of bushes and trees – anything to reduce the amount of grass.
Now we have a lawn that looks like this section.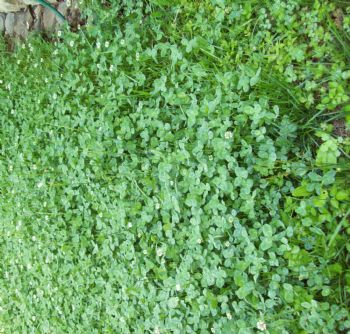 Birds and assorted critters like our place.
These berries grow wild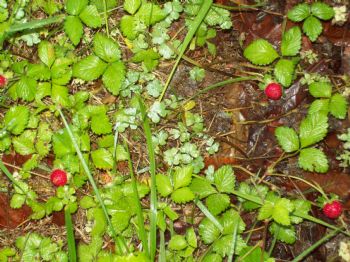 I thought they might be wild strawberries. Hmm, no. I'm told that they're inedible "snake berries." I still have much more to learn.
I think the USA leads the world in lawn acreage. Since retirement we've been traveling a lot, many times to Europe. We've observed lots of gardens, but not a lot of lawns. Perhaps the time, effort and money we put into our perfect lawns could be better spent elsewhere?