Yay! I've completed it!!!
Thursday, May 09, 2013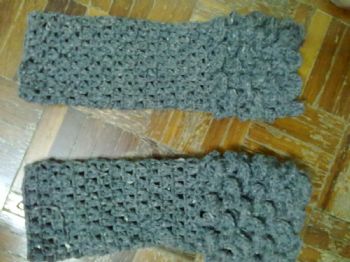 These are the wrist warmers I was making for a friend. She was really pleased with it, said she'll wear it to cold places like the cinema! She bought the yarn and I bought the needle and crocheted them!
What do you think? Should I turn pro and start charging for my services? LOL!