Hello everyone! After nearly two weeks of internet silence, it's good to be back and to see all my Sparkfriends again. I hope you were all well while I was gone. I know I missed tons - definitely make sure to tell me what all happened while I was on vacation! And speaking of vacation, Jason and I had a (mostly) lovely time. I'll start with the Spark-related stuff first, and then give a short recap with pictures of our time away.
Food: Well, it was a cruise, and almost inevitably, you eat a lot on a cruise. Part of this is the availability, variety, and ever-constant presence of food, and part of this is the fact that evening meals, at least on the cruise line I've been on, consist of 4-5 courses. Thankfully, some of the courses are small, but when you eat 4-5 courses over 1.5 hours, you can get really overfed. For most of my weight loss journey, I've relied on intuitive eating, which says to stop eating not when you're full, but when you're no longer hungry. By that standard, I would have stopped eating often by the first or second course. That, of course, didn't happen. I ate full meals every night, and had dessert pretty much twice a day while I was on the ship. So I was eating a lot more than normal, though some of my overeating at meals was counter-balanced by the fact that I rarely snacked, because I simply wasn't hungry! I also usually got in 5-6 servings of fruits and veggies per day, so yay for that!
Exercise: On last year's cruise, I spent hours in the gym or on the ship's jogging track. This year, I only went to the gym once, and I only got on the track 3 or 4 times. Now, to be fair, we only had two at-sea days, and so I spent a lot of time off the boat, walking around cities, hiking up hills, snorkeling, etc. Plus, on the at-sea days, the boat was rocking so hard that it was difficult to walk straight. The one time I got on the treadmill, I was zigzagging back and forth while I ran. Yeah. So I didn't spend a lot of time getting in "official" exercise, but I was a lot more active on this trip than last. I didn't use the elevator at all, which meant climbing 7-8 flights of stairs any time I wanted to go just about anywhere. Altogether on this trip, between hills and stairs, my fitbit recorded 589 floors in 10 days, with the highest being 120 floors in a single day. I also walked 138,301 steps (~62 miles) in that time. So I wasn't officially exercising, but I was super duper active on this trip. Fitbit says I burned an average of 2450 calories per day.
Weight: I don't yet know, officially, how much weight I gained on this trip. Right before I left, I was put on a 5-day steroid treatment for my bronchitis, and of course steroids cause weight gain, grr. I had been maintaining my weight for weeks, and suddenly I jumped up to 153 lbs within days of starting the steroid treatment. I don't record medicinal- or water-related weight gains in my tracker unless they stick around for a week instead of flushing out, so I didn't change my ticker before I left. On my first day back from vacation, swollen from travel-related water weight, the scale showed 157.5. I knew that was mostly water - there's no way I ate an extra 17000-20000 calories in those two weeks, I'm just not capable of eating that much! - so I didn't freak out. Tuesday dropped to 156, Wednesday to 154.5, and today I'm at 153.5. By Saturday, all the water should be gone, and I'll know officially how much I gained on my trip, because I do think I gained some, but I would guess it's only about 1-2 lbs. I'll update my tracker officially this weekend.
Okay. Now that the health and fitness part of this blog is over with, let's get to the vacation part!
First stop: San Juan, Puerto Rico.
This can be easily summed up in a single sentence: Puerto Rico was frickin' awesome. Jason and I stayed in Old San Juan, and spent 1.5 days walking around the streets, seeing everything we could: old churches, the pigeon park, tons of sculptures, forts, cemeteries that butted up against the beach, crazy-looking caterpillars, art museums, saint portraits on houses, and more. I had the best meal I've had in a really long time, called a mofongo, or mashed unripe plantains stuffed with spicy chicken and onions. Oh my god heavenly. Here are a couple pictures from our time in Old San Juan: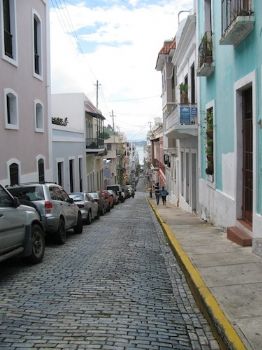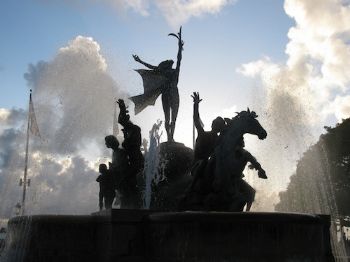 Next up: the Celebrity Summit.
After 1.5 days in San Juan, we got onto our boat. We sailed with Celebrity last year, and really liked them, so we went with them again this year. After trying out both ships (the Summit this year and the Equinox last year), we both agree that the Equinox was superior, but both were good. We had a lot of fun with on-board activities, from dance classes to dressing up for dinner to hanging out in the library to the evening shows. My favorite event of the cruise was when the illusionist Jason Bishop performed. He was AMAZING. Last year, there was an illusionist on our cruise, and his show was kinda lame. But Jason Bishop was incredible. J and I both had no idea how he did any of his tricks. They were fantastic. You can look some of them up on youtube and see just how amazing they were. Beyond that, he was very funny - much funnier than the comedian on board - and very personable. On both cruises I've been on so far, there has been one outstanding performance that stood out from the rest, and Jason Bishop's was the one this year. Definitely the highlight. Here are a couple pictures from our time on the ship: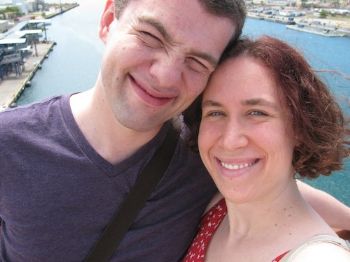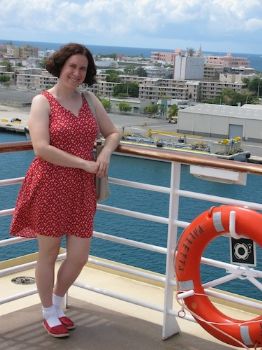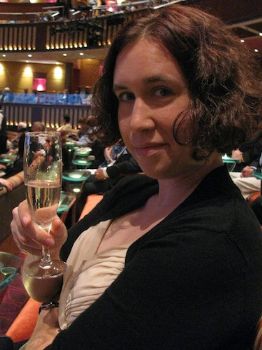 First cruise-stop: St. Maarten.
St. Maarten is an island jointly owned by the French and the Dutch. None of the cruise-sponsored excursions sounded any good (they were all shopping-related), so Jason and I took a water taxi to Phillipsburg, capital of the Dutch side of the island. Turns out, Phillipsburg had a few streets of shops trying to sell diamonds and crafts to tourists, and then a few streets of extremely poor, falling-apart slums. There was absolutely nothing else there - we walked every street of the city. It was...rather disappointing, I admit. At least the island itself was pretty: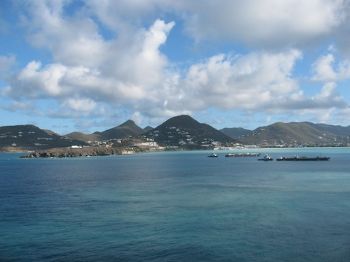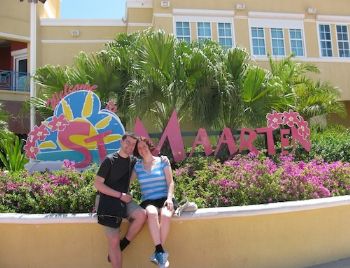 Second cruise-stop: St. Thomas, US Virgin Islands.
We were warned in advance that St. Thomas would be very similar to the US and not to expect anything foreign. Jason and I are unusual among cruise-goers in that we are not particularly into shopping, swimming, the beach, etc. We like seeing foreign cultures and experiencing things like local food, art, architecture, nature, etc. Since we knew not to try to find anything like that on St. Thomas, we decided to go to a nearby butterfly farm, which turned out to be really neat. Here are some pictures: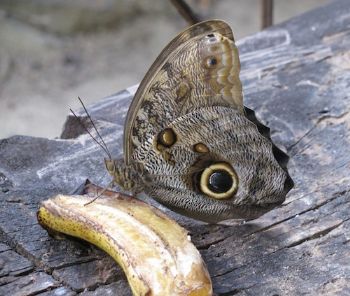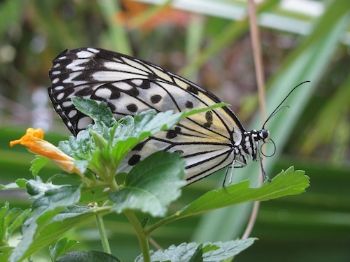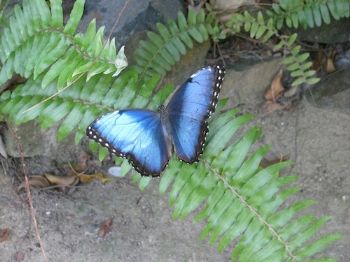 Third cruise-stop: Tortola, British Virgin Islands.
While St. Maarten was a bit disappointing, Tortola was the only truly horrible moment on our trip. We signed up for a snorkeling excursion at a "nearby" island that was supposed to be very beautiful. That island was actually an hour away in a speedboat, on rough water that left us all bruised and sick. It was also not a terribly impressive snorkeling area, and the equipment they gave us was horrible. My first mask kept flooding with water through the tube, and my second one had the biting tabs bitten off. Jason had flippers that were meant for scuba diving and didn't work on the surface, his life-jacket wouldn't inflate, and his mask kept filling up with water both in the tube and goggles. From start to finish, the experience was awful. I'm really, really glad it wasn't my first snorkeling experience, because I really LOVED snorkeling in Grand Cayman last year. If this had been my first experience, I never would have snorkeled again. My only picture from Tortola: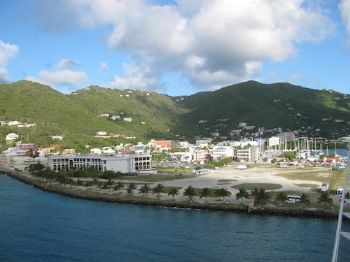 Fourth cruise-stop: Bermuda.
In all honesty, Jason and I knew upfront that we were mostly interested in Puerto Rico and Bermuda, and not the three other stops. We did our best to find things we enjoyed there, but like I said above, we're mostly interested in experiencing other cultures, landscapes, food, etc. Bermuda was far enough away from the other islands that we knew it would be different, and it was. Our ship was docked in Bermuda for 1.5 days, so we had a chance to explore three different areas. The first was the King's Wharf/Royal Naval Dockyard area (where we were docked), the second was Hamilton (a busier, commercial city), and the third was St. George's (a tiny, historic town). All three areas were fantastic: Yarn-bombed trees. Chickens running around the ferry dock. Parks full of hobbit doors and sculptures and storybook paths. Roofs covered in lime. A 400-year-old church with gravestones out back so old and worn they no longer have words on them. And more. We walked and walked and walked. We stopped in a grocery store and got ourselves cassava-and-chicken bread from the deli. We bought the kids souvenirs from a second-hand store that supported the local historical society. Everything in Bermuda was amazing. Pictures: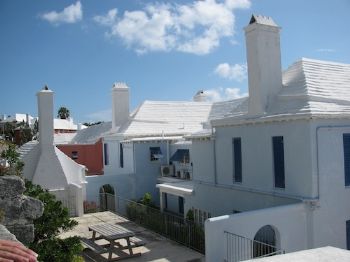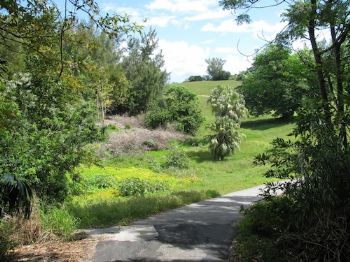 That was about it for our trip. I can only include so many pictures here on my Sparkblog, but I have so many to share! On Facebook, I've posted about a third of the pictures I took on our vacation. Normally, I keep my picture albums viewable by friends only, but I've made this one public and will keep it that way for about a month or so, if you'd like to see more. I've tried to include little stories about everything we did in all the places on those pictures, so there's a lot more detail than I'm able to go into here. If you're interested, here's the album:
ETA: no longer available