Thursday, May 09, 2013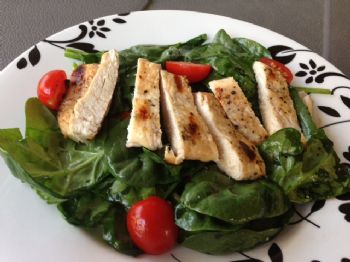 'Tis the season. Allergy season, that is. Lately, my house has been a symphony of coughs, sneezes and sniffles. My first line of defense for any ailment is always diet, supplements and other natural remedies (I tend to use medication - both prescription and over-the-counter medications - as a last resort), so I've busted out my favorite holistic remedies this week, in order to give everyone in my house some relief. If you (or those you love) suffer from seasonal allergies, give these a try:
1. Eat immune boosting foods. Allergies are an immune response. Essentially, an allergic response is triggered when a harmless substance (the allergen) causes the immune system to overreact...
(Read the rest of this post and get the recipe at SiciLean:
www.sicilean.com/2013/05
/natural-remedies-for-seas
onal-allergies-recipe-wilt
ed-spinach-salad-with-gril
led-chicken.html
)