Just a quick entry before heading out to work. I have done really well this week. Sunday evening I headed out for what I term a "baseline run" Basically what that is and the theory behind it is simply to see where I am at fitness wise before I start my run training. I'm sticking my toe in the water before jumping in. I'm sure there is some reasoning's and logic that says that doing such is not a good idea but that's just how I roll, I just need to know where I am at especially after a long winter of no running, just alot of strength and conditioning training.
I want to know where my endurance really is so I swing everything in my favor, no race pace. I answer the question "If I took as many walk breaks as needed, no hard push, how far can I go and still feel good?" I is not a "party 'til you puke" sort of run where you lay it all out there until exhaustion just to rack up a big number.
I am happy to report that I was able to do 9.25 miles with minimal effort and it showed the next morning, I felt fine. I was overjoyed to see that my Winter training paid off and proved to me once again that a dedicated strength and conditioning program can really help to prevent loss of fitness over the off season. The best part of it was that while the perceived effort was low, the pacing was very close to half marathon race pace last year in spite of the walk breaks. Based on my pace and how I felt, I predicted that my half marathon time based on that effort would have been around 3:05. Last years best was 2:59 so that's pretty good in my book for the second run of the year and having 3 months of run training ahead of me for my 70.3.
Yesterday went for a trail run, 10k (6.2 miles). TONS of hills and it was really challenging and it was SO beautiful out. Here are some pics from that run....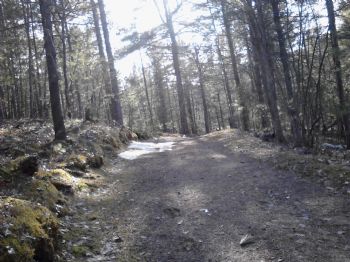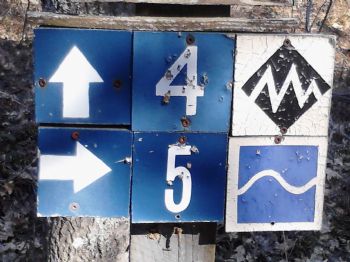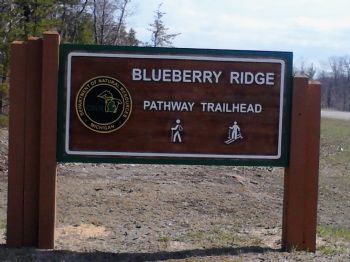 Today I am headed to training right after work then off to the bike shop to get my bike looked over and fitted to make sure every thing is right, I only had a basic fitting last year and I fooled around with the positions quite a bit so I want to make sure that biomechanically, the bike is ready to go. the last thing I want is to rack up high mileage on a bike that will stress muscles that do not need to be engaged, that is trouble with a capital T.
Ok, gotta split...
Thank you so much for all of your kind words and support, it means ALOT!!!
Got a few days left in this week but so far, we are really off to a great start.
Find me on Facebook...
www.facebook.com/robert.
wadhams.7
Blog....
mailboxes2miles.blogspot
.com/