Five AM Black lace against the mauving sky gently sways in a light breeze...these trees with their fresh miniature leaves seem prayerful in the early morning. Mist rises to reveal still slumbering capes and cottages with only an occasional light.
As I head down onto the valley floor, pink turns to "rosy-fingered dawn" against baby blue. Overhead giant charcoal cloud birds "fly" southeast signaling the promised afternoon scattered showers.
Now in more light, the trees and bushes are greening...pale at first, then more intense - jade, hunter and spring verde. Golden forsythia, nodding paper whites, daffodil trumpets, narcissus and colorful hyacinth appear in many yards of the Upper Village.
Stately, the creamy white Franklin Pierce Homestead of our 14th President stands ready in its grove of maples and oak.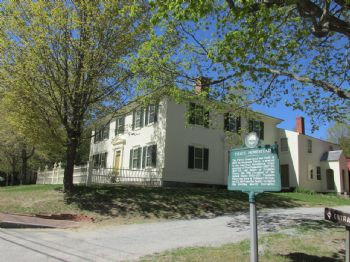 Along the roadside, though, trees have been amputated of limbs on their west side to protect power lines that pass through.
In town, the clock on the Smith Church steeple chimes the half hour. Three of us sit worshiping, listening, praying to GOD. The infirm, diseased, hurting come to mind. We lift up the weary, the fearful, those struggling with addictions, the lonely, families burdened with tragedy, the survivors of the Boston bombing, hurricanes and tsunamis of all kinds. Those serving in the military, the wounded, the dying are remembered.

The daylight is full and we are off at seven thirty to our various Wednesday tasks.
I've been hearing bird tunes and peepers in larger numbers. Will each tree have a nest this year? And every pond its own set of frogs and toads?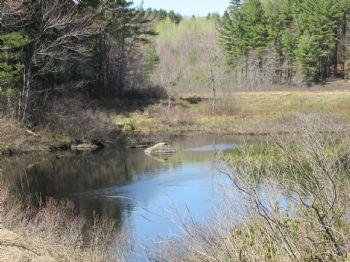 What about us...what are we singing as we awaken in the morning?

And where do we abide inside ourselves?