It's Hump Day!!

And I have a hot dinner date tonight. Hubby has to go to some kind of Insp meeting after work, then he's taking me to dinner. No cooking tonight!

Although I had planned to something with chicken in the crock pot for today. I'll just do that for tomorrow. I have no idea right now where we'll have dinner. I'm hoping for the Grand Cafe at Boulder Station. Or the buffet...but the buffet means I'll probably over do on the food. No matter how much I tell myself I won't over eat...I do. It's just that when you pay for all you can eat and then don't eat a lot, it feels like your wasting your money. Or it could be I just have to try a lot of things. I mostly eat meats when we do a buffet. And I am doing better on NOT loading up on desserts.
The activity committee I'm on work (we plan events for the employees in Las Vegas) was tasked with setting up a table or two (or three) for the company logo store to show off their wares. So 6 of us showed up. We moved tables, put together a rack to hang some stuff on, folded and laid out all kinds of shirts, etc. Someplace in the process I tweaked my back...again...only on the other side.

So now it hurts on my left side. We were suppose to go back down to help take everything down and package it all up, but the lady manning the tables had already started by the time I got down there. so between the two of us (and Ms Love, my co-worker) we got it done. The lady sent an email telling the rest of the committee members not to show up. On a side note...that company logo stuff was EXPENSIVE! Like $59 for one shirt! Not for me!

Despite my tweaked back, I did do 55 mins on the elliptical today. I was suppose to do the treadmill, but they were all taken by the time I hit the gym floor. Note to self...less talking in the locker room...more time on the gym floor! Any whoo...after the 55 mins today I'm over the 400 mins for the May Healthytracks Challenge at work! I needed to do 400 mins of exercise in the month of May....less then two weeks into May and it's DONE!

That will get closer to the 54 points I need to hit the Platinum level of the whole year Healthytracks program...which in turn gets me into the drawings for goodies and free movie tickets later this year.

Speaking of movies...hubby and plan to go see the new Star Trek movie when it comes out May 17th. And I'm going to get both the new Tom Cruse one (not that I'm huge Tom fan...but it is science fiction) and the new Will Smith movie (same as Tom) on DVD. Plus I saw a trailer for the movie version of Ender's Game. It comes out Nov 1st. It's based on Orson Scott Card's book of the same name. Classic Sci Fi. I saw a list of movies that they are making now or will be making...and WOW...anyone remember The Man From U.N.C.L.E.? Yep...they are making a movie! I remember watching it when it was on TV the first time. Lord..does that date me or what?

So eating has been good today. We'll see how dinner goes.
OK...that's it for me. I'm off to Shelfari to update the latest books I got. Have great rest of Hump Day!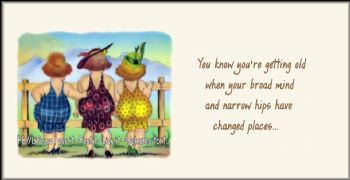 PS...hubby called...dinner is Hawaiian tonight.