I'm having a very bad case of "back to reality" today. Our vacation was AMAZING! I did everything I wanted to do including snorkeling, sailing, and trapeze!! One morning it rained briefly and the rest of the time was gorgeous, mostly sunny, mid-high 80s but it wasn't too hot because there was a constant breeze, and the water was probably around 78 degrees. I did however get sunburned, which I know, is very bad!! But I applied SPF liberally and re-applied, so I really don't know where I went wrong :(
Anyway, without further ado, here are some pics: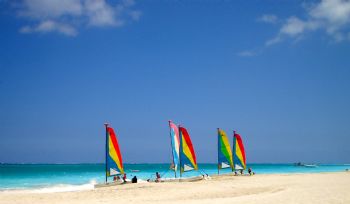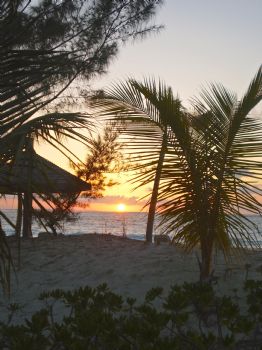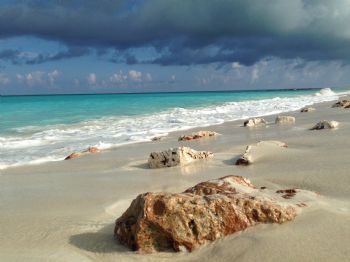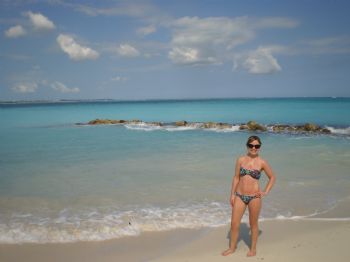 and here's me on the TRAPEZE!! omg it was kind of scary (you are not hooked into the safety cords until AFTER you climb the shaking ladder and stand on the platform) but so incredibly fun!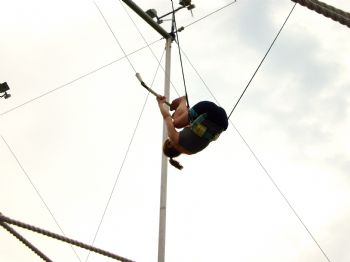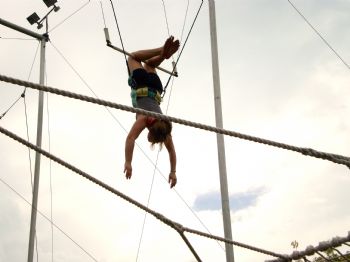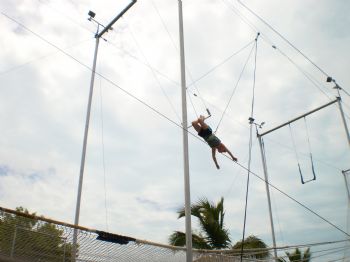 So we learned a couple "basic" trapeze tricks, the first was swinging off the platform, tucking up to a knee hang and swinging back arching, then re-grabbing your hands and let your legs go, then swing to a back flip and off. The second one, was "the catch" so as you'll see in the last pic there is a second bar, and you do the same trick as before but when you arch away you grab hold to another person (the trapeze professional) who holds your hands and you let go so you swing from them. OMG so crazy but fun!
As far as health and fitness goes, I think I broke even, the trip was full of food (and alcohol) and I tried to make good choices for the most part, but I had to adjust to three meals a day and I'm not used to filling myself like that because I usually eat 5-6 small meals/snacks a day. Then we of course did stay active with all the above mentioned activities plus swimming, walking the beach, walking the resort, and dancing at night (although that usually involved alcoholic beverages so then again maybe not so much lol) I'm having a hard time getting back on track b/c I came home to blah weather, especially in comparison to what I was just in, and just getting "back to reality" in general. Wah! lol I know I'm whiney, I just want to go back to the island!