My Growing Belly
Wednesday, May 08, 2013
So, I have had many requests from many people (including spark friends) who have wanted to see pictures of my growing belly. I am very camera shy, particularly when I don't feel like I'm looking my best, but I decided to go ahead and take some progress pics. Thankfully, these pictures will not expose my monster gross ankles! Anyway, here it is, and just so you know, I'm officially 5 months along today (20 weeks) so at the official half-way point!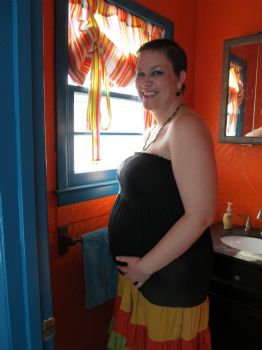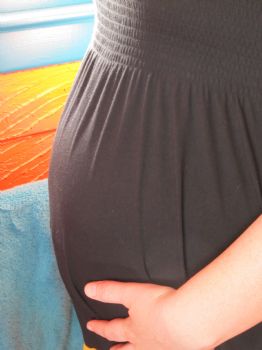 Didn't even realize I looked so pregnant till I took those last night before our anniversary date! LOL! It's so odd to see ME pregnant, because I never thought I would be able to have kids. Infertility runs in my family on both sides (which is partly why I have no siblings or cousins) and so I was just sure the same would be true for me. Plus, I never even wanted children till I hit about 24 y/o. I will either be 28 or 29 when this one decides to make an entry into the world! Crazy to think, and still trying to wrap my mind around it.
Anyway, thought I would share here. I was really wanting to be in better shape (i.e. more weight loss) but everything seems to be going alright so far. And thankfully, I haven't been craving the bad stuff too much! On that note, there is a brand new cantaloupe sitting on my countertop calling my name. Better go get to that!

Have a wonderful day y'all!