My Son's Hospitalization Update
Wednesday, May 08, 2013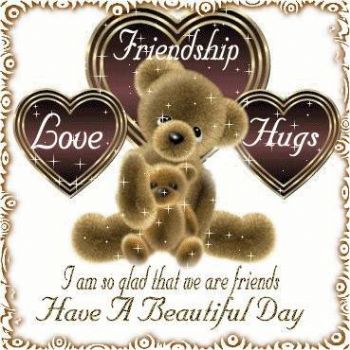 As many of you already know, due to multiple health issues, my 16 - year old son, Nick, was first admitted into the hospital last month on April 12th . He was discharged from the hospital on April 22nd. Since then, his specialists were monitoring his medical needs on an out-patient basis. On May 6th my son experienced several medical setbacks and was re-admitted into the hospital. I have no idea how long he will remain in the hospital. I am in hopes that his health will improve without needing on-going hospitalization for an extended length of time.
I am very grateful for those that have been traveling this difficult journey with me. THANK YOU so much for your continuing support and prayers that I am receiving on behalf of Nick, his siblings and me.
I will try to continue my daily journey with SP by keeping track of my nutrition, fitness minutes and greeting new members as they join the groups that I participate in. I know how important it is for me to remain on track by taking care of myself at the same time while focusing on Nick's health issues.
THANK YOU for your friendships and support. Love and hugs to all.
~ Monika ~




Member Comments About This Blog Post
v

SUNFLOWERGIRL79


In my prayers.


1128 days ago

v LADYPJAY
Hello, again. I just read this. I have been on and off of SP as I have been trying to hit the gym and relax as I finish the school year. I have so much to do this next week, so I am trying to relax so not to get overstressed and eat or keep weight on due to the stress keeping me from losing it. I will keep you and your son in my prayers. I ask you to keep me in your prayers to as my husband was laid off on Tuesday. I pray for a good job for him,as he is overqualified for many out there. This is one crazy world. All we can do it pray and love one another. BTW, where did you get your great background and the profile pix? They are so motivational.


1172 days ago

v WORKOUTWITHPAM
I am sorry for my late response, but I will keep you, Nick, and all of your family in my thoughts and prayers.


HUGS
Pam


1184 days ago

v 1GR8FULGAL
My thoughts, prayers and hugs to you all!! God bless.


1190 days ago

v SUNPANTHER
love love love to you. xxx


1193 days ago

v L*I*T*A*
prayers continue for you and yours.............
hope your son will be better soon........
we are here for you....
blessings and hugs............lita




1200 days ago

v MSEMBERSTORM
Many thoughts and prayers coming your way!


1201 days ago

v STEVIEBEE569
I pray God will bring you and your family comfort, peace, strength, and healing.




1201 days ago

v SKINNIESOMEDAY
hugs to you Monika and I hope that Nick continues to improve and can come back home soon !!





1202 days ago

v NECDOO
I wish you Nick and your family the best. I will continue to pray for all of you.

The coffee is for you and the rest of your family to relax and stay calm. The get well and keep pushing are for Nick.


1202 days ago

v SLIMMERJESSE
Very sorry to hear this. Wishing your son a quick recovery.


1202 days ago

v RAINBOWFALLS
Take care of yourself


1202 days ago

v RIMAJO
Ohh Monika.. I'm sorry to hear about your son. I've been away too long and have some catching up to do on what's happening in your world.

I will be lifting your son up in prayer & will look at your blog in the morning to catch up.

((HUGS))..
Rita


1203 days ago

v SUNNY332
Monika, I am so sorry to hear your Son is having health problems.

I will keep you both in my prayers.

Hugs, Sunny


1203 days ago

v GODSCHILD2_2011
Monika, you, Nick and the rest of your family are in my thoughts and my prayers.



1203 days ago

v YELLOW09RED
Good morning Monika,
sending my (hugs) and Love your way.
God Bless Nick at this time with his health.
Love you



1203 days ago

v CAGEDBIRDSONG
Oh Monika! You guys continue to be in my prayers. I hope Nick's hospitalization is short in duration and that he is soon on the road to recovery.

I know it's so hard to stay on track when you are essentially living at the hospital. Where there is a will, there is a way. Sending prayers of strength and courage.


1203 days ago

v JAMER123
Monika, please except my sincere thoughts & prayers for you and your family and especially for Nick. I have not read anything until now and will send prayers of healing to you and Nick. God bless and stand with you during this trying time.( I am sorry I missed the first one.)



1204 days ago

v MOMMA_BEAR_69
My thoughts and prayers continue for you, your son and family. God bless each of you. So glad that you are taking care of you too during this very difficult time, Monika.
Prayers, blessings, love and hugs, my sweet friend.
Helen


1204 days ago

v GOOZLEBEAR
We are here for you with support, hugs and prayers.


1204 days ago

v MIZPAM25
Hang in there, you & your family are in my thoughts & prayers! May God bless & keep you always!


1204 days ago

v NELSONCHERYL59
Prayin for u, your son and family


1204 days ago

v

LVMAMAW


Praying for you all.


1204 days ago

v SPASTASTIC
Wishing the best!


1204 days ago

v PURPLESPEDCOW



1204 days ago

v

SANDRA2BSKINNY1


My thoughts and prayers are with you and Nick.


1204 days ago

v SHOES17
One of the best gifts you can give him is taking care of you. Prayers are coming your way!! You are amazing!!


1204 days ago

v STSCOTT11
HANG ON...it is always difficult to see a loved one not well.
Life can throw us fast and curve balls...the main thing is to stay strong.
Take care of yourself so you can be there FOR HIM.
Praying for a speedy recovery.


1204 days ago

v QUERIDAANA
I hope that your son's medical issues get resolved soon and that he gets back on top of things.


1204 days ago

v CINDYCHARLENE
My prayers are with your, son and whole family. May the Lord bless you with peace.
Thank you for keeping us updated.



1204 days ago

v COCOTREASURE
My prayers are with your son right now for a speedy recovery, and also with you for the peace that only God can bring. I pray that u are strong enough to continue to encourage your son as he heals and relaxed enough to allow yourself to breathe, because he will be alright, because HE (God) will make it alright.

God bless you today and always!

xoxo

Dionne (cocotreasure)


1204 days ago

v

BESTMEICANBE51


and continued prayers.


1204 days ago

v SPARKENISTA
I wish your son a speedy & complete recovery. Please let me know if there is any way I can be of help--aside from the obvious prayers & wishes.




1204 days ago

v CLOVER2
You and your son are in my thoughts and in my prayers. You have so many others who will be talking to God to let him know he is needed!
Take care of you!



1204 days ago

v MAMADWARF
I am praying for healing for your son. I k ow how this feels. I spent a 6 year journey with my daughter with crohns disease. (She is doing g great now). Hang in there mom!


1204 days ago

v EMMACORY
Monika, your Spark family is here for you. I entrust Nick and your family into God's care. May all the blessings of healing be upon Nick. Prayers and June


1204 days ago

| | | | |
| --- | --- | --- | --- |
| Member Comments Page (63 total): | 1 | 2 | Next > |



Disclaimer: Weight loss results will vary from person to person. No individual result should be seen as a typical result of following the SparkPeople program.
More Blogs by CORKYTHEMOM1