Quote of the Day: "Keep the faith, don't lose your perseverance and always trust your gut extinct." (Paula Abdul)
You all know that I have the "Beauty Detox Foods" book by Kimberly Snyder, C.N. and I worked out an eating program for myself and today was the day that I really stepped into the plan. Yesterday morning it was time to make the green smoothie.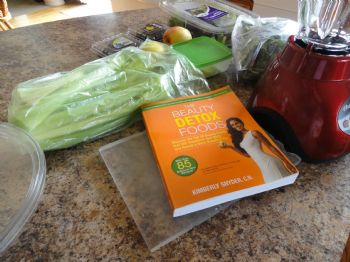 Let's get to that green smoothie.....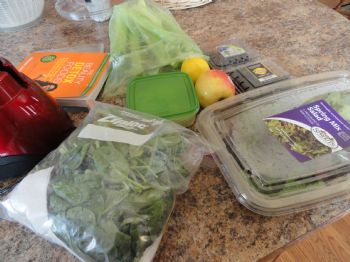 You can change up the recipe to what fruit and greens you like. For the smoothie yesterday I used: celery, spinach, mixed green lettuce, cucumbers, apple, blueberries, blackberries, lemon juice and a little cinnamon.
This is my blender, it's Oster and a pretty red color. It's a really good blender and I make smoothies in it all the time.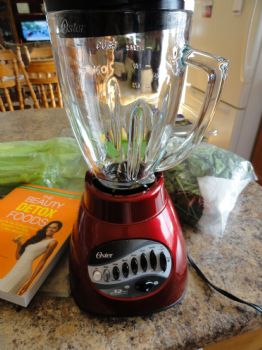 I washed my spinach and lettuce and put it in my salad spinner to dry it.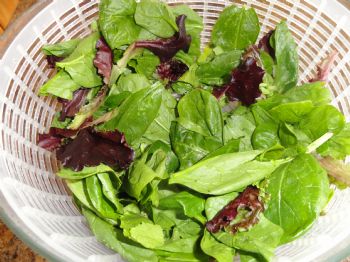 I put the spinach and lettuce in the blender with some water to blend it first before adding all the other fruits and veggies to it. This is what it looks like before I put the rest in.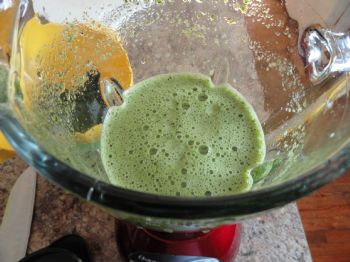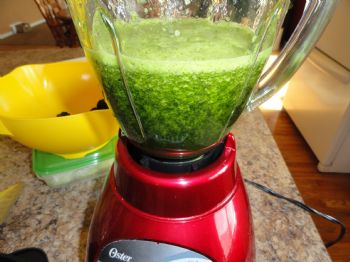 Here is the finished smoothie with everything else added in. It's not such a pretty color, but it's not always about color. Plus the blackberries and blueberries made it super dark.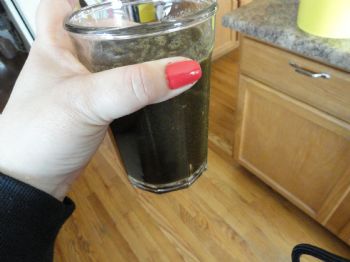 For the rest of my breakfast I had an English muffin and a slice of cantaloupe.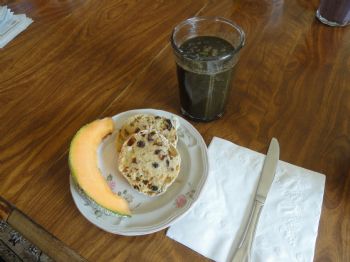 While getting ready for the day I had some green tea with lemon and honey.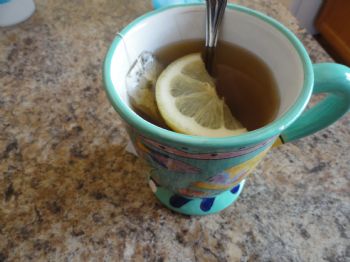 Time to get to the reason the blog is called, "Rethinking the Green Smoothie". I'm not saying it was horrible, I did drink the whole thing and even have another one all set up for the morning, but I need to come up with a better recipe that has more fruits in it. Suggestions?
I will say that after having the smoothie I felt full for hours. When lunch time came I wasn't all that hungry for it, but I did eat my salad. I do want to continue having a green smoothie and like the book says some people will have to play around with different fruits and veggies to make the right kind of green smoothie for me.