Tuesday, May 07, 2013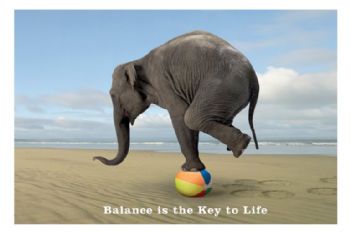 As I get older, 33 now, (gasp) I realize how much of my life has lacked balance. My personality is "all or nothing." I see how that has both enabled and hindered me. That is why I am either juice fasting or ice cream fasting. As I begin to realize the lack of balance, I can adjust my life to walk this tight rope of strength and health.
BALANCE is the KEY!
I am not juice fasting at this time, because I need to aim for the balance of healthy eating and exercise to reach my goal and KEEP it. I love juice fasting, but until I can understand balance, it will never work the way I want it to. Does this make sense?