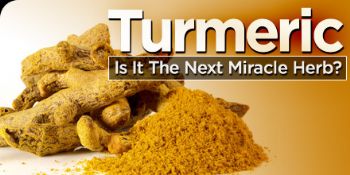 I keep hearing about TURMERIC...so I started doing some info research
did you know
TURMERIC is widely used in cooking and gives Indian curry its flavor and yellow color. It is also used in mustard and to color butter and cheese. Turmeric has been used in both Ayurvedic and Chinese medicine as an anti-inflammatory, to treat digestive and liver problems, skin diseases, and wounds.
Curcumin, the active ingredient, has antioxidant properties. Other substances in this herb have antioxidant properties as well.
Turmeric is promoted mainly as an anti-inflammatory herbal remedy and is said to produce fewer side effects than commonly used pain relievers. Some practitioners prescribe turmeric to relieve inflammation caused by arthritis, muscle sprains, swelling, and pain caused by injuries or surgical incisions. It is also promoted as a treatment for rheumatism and as an antiseptic for cleaning wounds. Some proponents claim turmeric interferes with the actions of some viruses, including hepatitis and HIV.
Supporters also claim that turmeric protects against liver diseases, stimulates the gallbladder and circulatory systems, reduces cholesterol levels, dissolves blood clots, helps stop external and internal bleeding, and relieves painful menstruation and angina (chest pains that often occur with heart disease). It is also used as a remedy for digestive problems such as irritable bowel syndrome, colitis, Crohn's disease, and illnesses caused by toxins from parasites and bacteria.
MAYBE THEY SHOULD PUT A LITTLE RED CAPE ON THE SPICE JAR.
Read more from UNIVERSITY OF MARYLAND MEDICAL CENTER
www.umm.edu/altmed/artic
les/turmeric-000277.htm
THEN I ASKED ,
OKAY…SO HOW CAN I ADD TURMERIC TO MY RECIPES.
I'm not crazy about the taste of curry...
but how can I add turmeric into my recipes.
www.eatingwell.com/recip
es_menus/recipe_slideshows
/turmeric_recipes
AND IF THOSE AREN'T ENOUGH
allrecipes.com/recipes/h
erbs-and-spices/spices/tur
meric/top.aspx
so this afternoon I marinaded chicken thighs in a little olive oil, chili powder, garlic, TURMERIC, and spicy brown mustard.
Slow roasted them for an hour...
then served it with collard greens, carrots, and cauliflower.
YUM...
I feel healthier already.