Recipe hopper
Tuesday, May 07, 2013
Well, because I did NOT want cod for dinner last night (see yesterday's blog), I decided to find something fun for dinner.
Now, first of all you must understand that I am NOT the cook in the family. If it were up to me, we'd be eating a lot of breakfasts (I CAN prepare eggs), salads, and perhaps an occasional PBJ, meatloaf or pot of chili.
Since it was Monday and a bit cooler than usual with a chance of a rain storm, I thought about making a nice hearty soup or stew.
So I clicked on the SparkRecipe link and began searching for a lentil soup. How I ended up with a muffin corndog recipe I'll never know.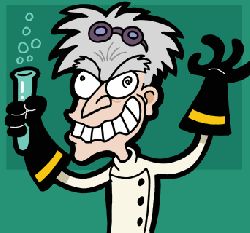 They were fun, and quite tasty. I actually had enough calories left for dinner so I could have had two. . . . . but as soon as the first one hit bottom, I knew that would be enough for me. Guess I'm more used to freggies than corndogs . . . even 'healthy' ones.
Still felt a bit queasy this morning but after downing about half a gallon of water and some herb tea, I started feeling much better.
Tonight hubby can do the cooking.