Good morning! I have NOT been the best sparker once again. My life has been so busy lately with getting back on a workout schedule, work has been busy, and my house is still a chaotic mess. I got it in my head that the entire house needed to be rearranged (they say I'm nesting????). I do know this: every cabinet or closet that has been exposed to my organizational fury looks completely different than it ever did!

We got new furniture last weekend, which I plan to show off in pictures here once everything is in its place. I'm taking this week off from work and completely focusing on getting stuff done around here. Last week I didn't get much of anything accomplished, as I suffered from a UTI. It was miserable, and then to top it off, was having the worst heartburn of my life. So, it was recommended that I try papaya enzymes to help with this. I didn't have a second thought about investigating the stuff as I have definitely eaten my fair share of papaya fruit. Evidently the enzymes are from the seeds though and those who have allergies to latex should stay away. So, I did get rid of my heartburn, but it was accompanied by a big swelling rash on my tongue and my throat was swelling shut within minutes of taking it. I immediately took a benadryl (this is not my first rodeo with this kind of allergic reaction and actually quite mild as compared to others I have experienced) and called my midwife. Thankfully, she experiences the same irritating allergies to everything, and gave me some guidance that cleared it up pretty quickly. So, needless to say, last week was pretty exhausting!
My midwife came by last night for a quick check up; it's so nice that she comes to my home. Everything is going really well with mine and baby's health. Much to my surprise, my midwife mentioned that my figure still looks good with this pregnancy. Admittedly, I have felt my confidence rising, maybe because for the first time in my life, I'm not having to constantly worry about my naturally huge stomach sticking out--I have no control over it and when people say to me "when are you due?" it's not crushing....I actually have an answer! Most importantly though, my weight and self image issues aside, I'm so thankful that my baby is growing strong and healthy. The heartbeat was a strong 168 yesterday and I could hear it going right along with mine. I will never grow tired of that beautiful sound!
Besides being incredibly busy lately, I do want to take some time to reflect today, as this is my 2nd wedding anniversary.

My sweetheart and I were married in a lovely outdoor wedding that I will never forget as long as I live. Maybe it was seeing his handsome face waiting for me under the gazebo.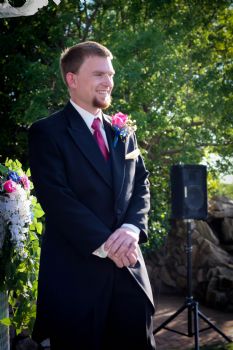 I cannot believe he is mine forever and still filling my heart with a love I have never known.

What a wonderful journey this has been so far!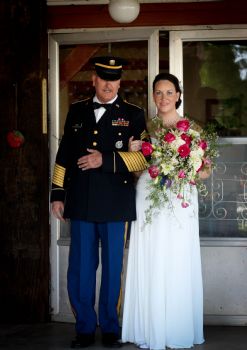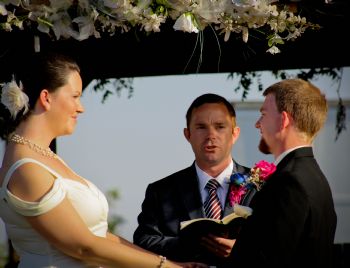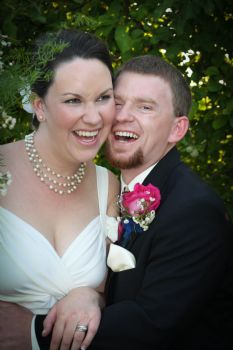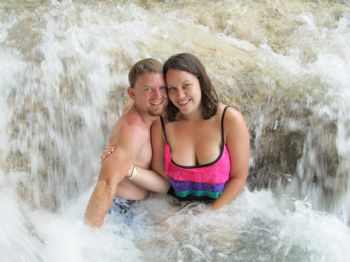 Honeymoon in Jamaica at Dunns River Falls
So blessed!!!