Sunday's sermon focused on just that! What a way to start a week! We loved the idea so much that it carried forward into our discussions last night at our church group!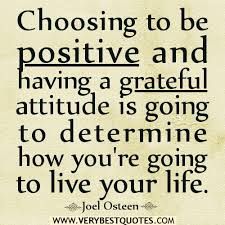 We all have so much to be thankful for; every day that I log into SparkPeople I am reminded of that. First and foremost, to our founder - that he has created this free site so that everyone can take part. The wonderful staff that coach us, encourage us, challenge us; and last but not least, the SparkFriends, SparkLeaders and those that are yet to become friends!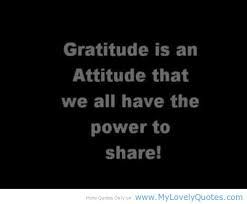 I adopted this attitude as I drove to the new office yesterday! I have to be honest, I have been dreading the move. The longer distance, the traffic pattern, the cost of fuel and more time away from home. But as I got in the car, I said to myself "make the best of this" and I opened my heart, and my eyes, to the journey. I took in the different scenery; I pondered all the shopping centers along the way that I could make a quick stop at - for coffee, for groceries, for gas! A different forest preserve that I could stop and walk through before heading home! I arrived refreshed and ready to start my day.
The new work complex!
As you can see, there could be worse places to drive to! The grounds are exquisite - they always have been. The artwork inside the buildings are a treasure to look at. I have more space, and an opportunity to redecorate my new space (I'm thinking inspirational boards on the walls)! A collage of my grandsons' journey (so much gratitude there)! So many places to walk and a fitness center for only $20.00 a year (may add this on even though I already have one - doesn't hurt to have a backup).
I am grateful for the people I have met a my new church; I can't imagine my life without them. They have given me so much in such a short time.
I am grateful that I come home to this beautiful home and my two collies that bark excitedly, pull on my clothes and shower me with love!
I am grateful for DH; how lucky we all are to find someone to love and to love us back. There will always be challenges when you love someone (think children!) but the rewards are so great!
I am grateful that I have a job (I have to remind myself of this) even if I don't enjoy it much anymore; I will work on this attitude while I continue to work towards my other goals!
My gratitude list could go on and on; I will give thanks to God today for all these and more.
What are you grateful for? Is your attitude one of gratitude or are you feeling sorry for yourself; are you filling your life with material objects and always dreaming of having more? What needs are you trying to fill? Take a moment to pause and ponder today - you will be grateful that you did!

Maggie