Tuesday, May 07, 2013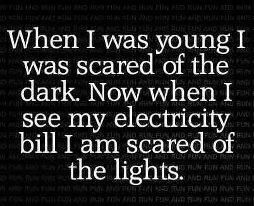 I can say isn't it a fun thing from coming from childhood to an adult? I mean really, I just couldn't wait to wake up and be OLD... ok not like in the 40s like I am now but older like... 20s or so.
I couldn't wait to drive, have my first drink of alcohol, never smoked or did drugs so that was out.
I couldn't wait to live on my own.
LOL I hope this has found you giggling a bit, because after all, its the little things that I find the funniest and as I saw this, it just brings me back to child hood memories of all the things I wanted to do, and the things I have actually done as an adult. I guess I can say I have made most of my bucket list come true and my dreams except for a few things. Yes, there are things I miss about my childhood, but I am LOVING my adulthood so much more.
Just recently I have found myself saying like, ok, I am old enough to start drinking coffee.. I thought there was an age limit on that.. come to find out, I really like coffee with my creamer and sugar LOL
Now after all these years, The things that I was scared of, I am now scared of different things like....opening up the light bill.....