Ok, I realllllyy need to BLOG before I go off on a food eating tangerant... I figured this is one way to get my stress out..so here it goes..LOL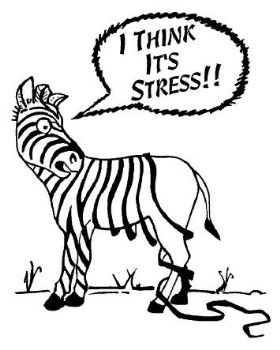 Why does moving have to be sooo stressful??? Everything has been a very, very enjoyable experience ...... untill............
having to deal with the underwriter.. I have not really figured out why people can put up with moving all the time LOL When I have figured it out I will let you know.. I figured eating is not allowed soo I am blogggging........... As the fingers hit the keyboard, I am surprised I have not had dents or holes in the keyboard, already my lmao, LOL and WTH keys are worn and you can't read them LOL I thought it was funny when my hubby used my keyboard he was like where is the L............ im like right ring finger! LOL The missing letter L... LOL
yes, I love laughing and giggling for the fun of it and even at inappropriate times.. I am those really weird people that people love to turn to for entertainment.. They always tell me, Man, I wish I had a camera on you.. I tend to be gullible and I tend to laugh and find the funniest things in the littlest situations. Why make excuses, We are just weird and we know it and people might as well get used to it, we are not changing for no one LOL
It was like today I was driving and I was yelling at this idot who seemed he could not make a left turn when the light was green, so I started motioning with my arms and like MOVVVVVVVVVEEEEEEEEEE...howeve
r, nothing was coming out of my mouth, kinda like a mime thing going on.... LOL now due to the house stress, I am sure this is pointing to this reason, my daughter giggles and goes MOM, you got road rage... I said in a very, evil witchy fun voice "I doooooooo nottttt have road rageeeeeeeeee" well, actually this rare time I did.. we both laughed of course, then of course she hates the fact of me bringing up silly stuff she did when she was little.. I was like, you remember the time when..................... she goes MOMMMMMMMMMMMMMMMMMMMM Im 16 not 5 LOLOLOL ... ok as a mom, I love to do that... but then I pulled out a book (journal) of little things she did as a kid, I thought it was great, so I would write it down, I wrote her yearly letters to her in this journal, wrote down the funny things she did.. she was going through them and laughed and was like OOOO I REMEMBER THAT! Sometimes I would try to draw and mind you I am a stick person drawerer... My thing of pictionary always look like mikey mouse.. NO, its not disney or mikey ok?? LOL
At the end of the day my sister calls, I have now a lost cell phone to which my daughter reminded me I was talking on the thing this whole time to my sister LOL she goes, I just called to check on you and obviously you are stressed LOL IM LIKE YESSSSSSSSSS hOW CAN YOU tELl LOLOL (I did that on purpose by the way LOL) I told her that if i could get through this house purchase without drinking alcohol or turning into an alcoholic it would be an amazing feat.. if God was trying my patience or stress level tolerance, I think I have failed it big time and I have a lot to learn. I would like to think I handle stress well, but the fact is now, it is at my limit esp now.. This underwriting process is getting to me big knowing we must secure this loan by wed or we loose this house... (we are supposed to close monday and move monday) so the times short and loosing this house would devastate me to no end because its absolutely perfect for us. Its in the perfect location we want, in our price range, to the layout I have wished for and the bedrooms and space we need, and the yard we always wanted...48 hrs to obtain a clearing to close??? I know it is possible but right now its the journey and I am tryiiiiiiiiing to enjoy it..... but Lord willing I will pass it because I am learning a new stress reliever...
IT IS CALLED RANDOM SPARKIE BLOGGING....SO HAVE AN AWESOME REST OF THE DAY, WEEK, WEEKEND, YEAR WHATEVER LOL I will be dancing like a fool and bouncing as if I had tons of caffeine, I am sure my kids think I have already lost it LOL Might as well be goofy and show them that I really may have ( Just jokingly though)