Monday, May 06, 2013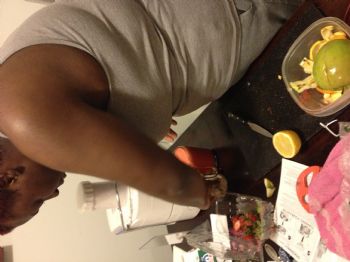 Well, I buckled down and made my purchase of a juicer, and my daughter and I started the process of chopping and juicing and prepping for today. This morning I started off with a protein shake that I used the fresh juices for. I packed my lunch, which consisted of a salad with tuna fish, sunflower seeds, broccoli, tomatoes, and cucumbers on romaine lettuce. I will have another juice once I get home for dinner. I plan on juicing some tomatoes and cucumbers with spinach. So far, so good - everyone loved the sample juice I made yesterday, but of course it was a combination of fruits.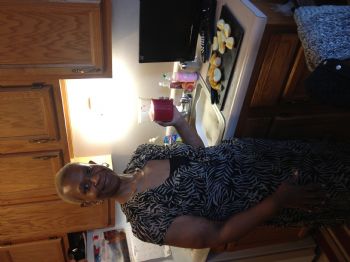 Sorry for the sideways pictures, tha's the way they uploaded from my phone.