Monday, May 06, 2013
One of the pleasures of living here in Belgium is that they have more National Holidays than most of the other countries in Europe - 11 to be precise! If the holiday falls on a Tuesday or Thursday, often a Bridge Day is added to make a long weekend. 3 of these holidays fall in May, the kids love it as they rarely do a full week at school this month!
Today has been an odd one for me though. It is a Bank Holiday in the UK, so I have been reading facebook posts about friends and relatives enjoying the sun in the garden or at the beach. However, it isn't a holiday here, so I have spent the day in a hot, sweaty gym, not working out but supervising the Grade 12 kids battling through their IB exams. Our next day off isn't until Thursday (Ascension Day) - they've thrown in Friday as well for good measure.
Last week, my parents were over from England. Wednesday was a National Holiday (Labour Day) so we travelled over to the beautiful city of Ghent. As well as admiring many fantastic buildings and sampling the local beer (well this is Belgium!) we were surprised to be entertained by a huge Labour Day parade. This marching band made me smile!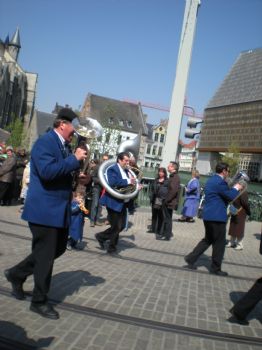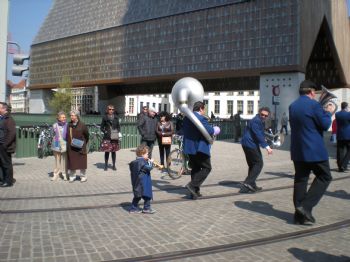 Some of the buildings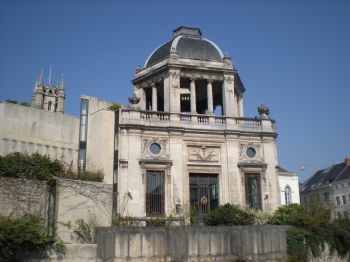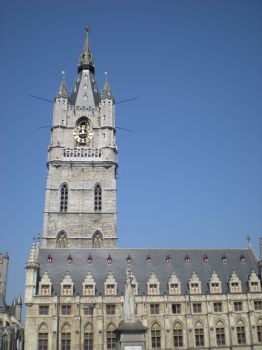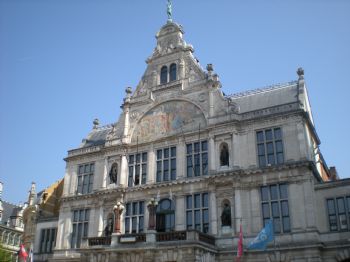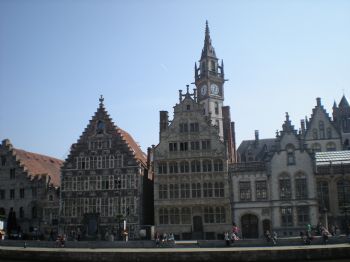 We plan to spend this week's days off touring the tulip fields - we are just a few miles from Holland and we don't have to go far to find them!
In other news, Day 2 of the healthy eating plan has gone well......