Excellent Adventure
Monday, May 06, 2013
Friday evening, I spent with Jessica and Sam. We had a traditional corned beef and cabbage dinner. It was good. Then Jessica made a frozen banana dessert which was good too. Next I went to G&D's house where they put me up for the night.
Saturday morning I was back in Fremont to join my friends on an Excellent Adventure. It was too. We went almost 50 miles through Livermore, out Tesla and Corral Hollow into Tracy. It was hot as we climbed to the high point of the day but after that, it was all a breeze. Speaking of breeze, the wind was uncharacteristically in our favor – woohoo!!
regroup at top of Pidgeon Pass: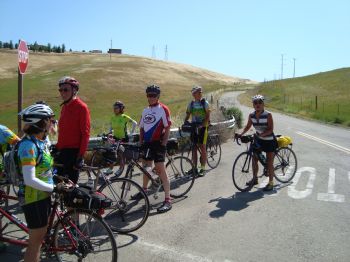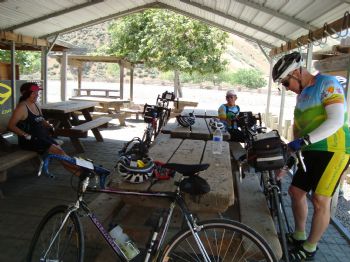 Our group of 13 went to dinner together. I ordered a pulled pork sandwich but could eat less than half of it. Guess that's good. I also had a good veggie salad. Then we went back to the hotel and sat around outside enjoying the evening and each other.
Today we rode back via Patterson Pass. I'd never ridden that direction on that road before. Now I know what its like. The weather was cooler and, again, the wind was at our back most of the day.
lizard sunning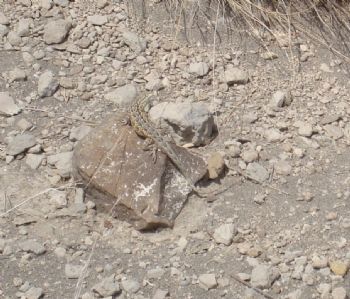 fire truck mail box belongs to CalFire-Sunol station: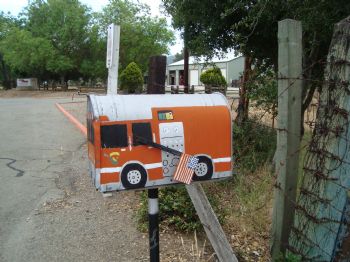 just a few windmills: