Sunday, May 05, 2013
I haven't put on a swimsuit in 20 odd years not since I lived and worked in Florida-and even then I felt self conscious about it because I was not exactly in shape(diplomatically stated). And of course after I had gained 60-70 pounds after my pregnancies and after my accident-heck no, no swimsuits here! But today I conquered that fear of putting on a swimsuit-strangely I'd lost my desire to wear a bikini that was a goal of mine not too long ago. But I am happy with what I have been able to do--still a sweet success!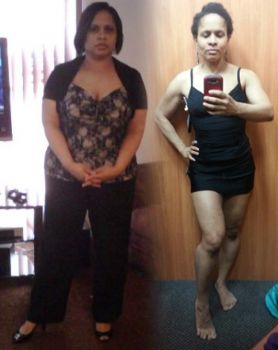 Don't let anyone tell you that you can't do it...nothing is impossible if you believe in it and work for it!