Sunday, May 05, 2013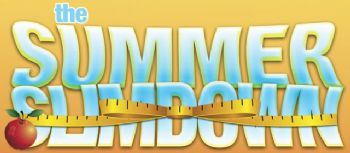 Summer is just around the corner; even closer is the Biggest Loser Challenge (BLC 22) which is slated to begin on June 5th and will span most of the summer season. As we all know, summer means shorts, sleeveless tops, visits to the pool/beach and the much dreaded bathing suits … especially by those of us who are on the heavier side of the scale. On the other hand, as inferred by the title, the Biggest Loser Challenge offers us "big" people a great opportunity to lose the extra poundage and tone up those flabby areas which, often times, is one source of our summer time stress. Anyways, before I talk about my Summer Slim Down plan let me pause to say that I know that quick fixes doesn't last … that's not my "cup o' tea." I am in this for the long haul! Also, I have not lost a screw in my head … my mind is still intact so, I am not aiming to look like a Sport's Illustrated swimsuit model, but rather to be healthier, more toned [from head to toe] and be more confident in my summer time wear. In order to get the result I am looking for, I plan to keep tweaking my current workout routines to target the "bathing suit muscles" … abs, sides, hips, and lower back in addition to the upper arms, butt, and thighs. In addition I will incorporate more high intensity interval cardio workouts and a cleaner healthier eating plan.
This is just a general synopsis of my Summer Slim Down Plan. I will write a detailed goals and action plan in a follow up blog.