4miles
Sunday, May 05, 2013
April 15th is the last day I ran. It was 3 miles and I wasn't even going to run but I did for obvious reasons. I had PF my entire marathon training and told the hubs I would stop and let it heal! Well Its been 3 weeks now and I am ready to go!!!! PF is something that is reoccurring and I know when to stop and when to keep going.
I went out today and ran/ walked 4 miles....well the first mile I walked some...I was a smidge nervous about my foot! And guess what? It felt good! didn't hurt once! I wasn't sprinting now...and its humbling that a mere 3 weeks of not running ,you can lose so much ability.
I am also disappointed by how much weight I gained! I was doing great with weighing in everyday. It keeps you on track! For real!!!!! I was avoiding the damn scale because of my lime a rita and chip consumption! And even though I know some of my weight it just water(fingers crossed) its still disappointing to see the scale move up instead of down.
I went to my local health food store and LOVE this section!
And made some killer veg soup with wheat berries I bought there for 1.09 a pd!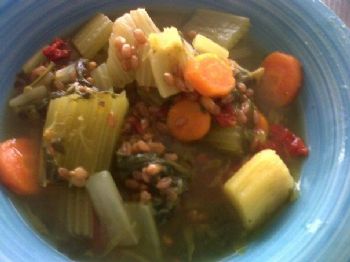 I am also eating smaller and smarter...egg whites with spinach on ww muffin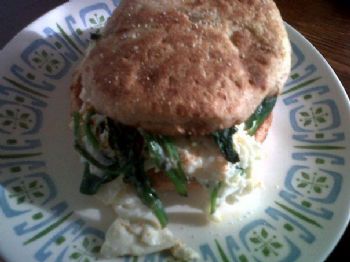 I didn't just stop running and do zero exercise! I tried lifting again sat. Only exercises that doesn't require crazy wrist action! And then I PRed on my squats! 160x8! what! BEAST mode!
I felt super chunky today BUT I know in a few weeks Ill look "normal" again! I am just happy I can RUN again!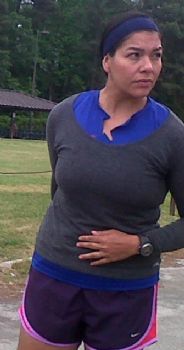 Running! YES!
Sparkle friends