OMG Look What I Found !!!! A White Toad/Frog !!!
Sunday, May 05, 2013
I know ...Seriously !!!!
I had to show you all this white toad...In all of my almost 60 years of living in the country, I've never see such a thing.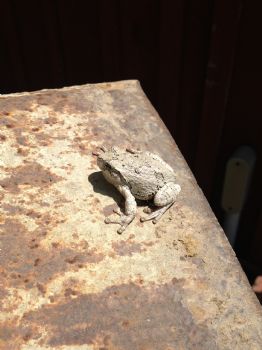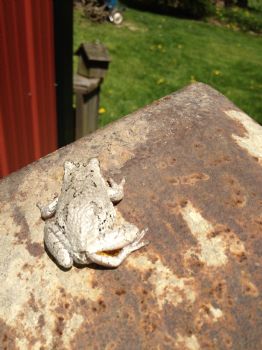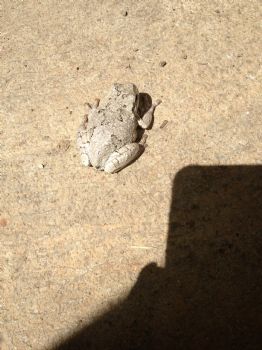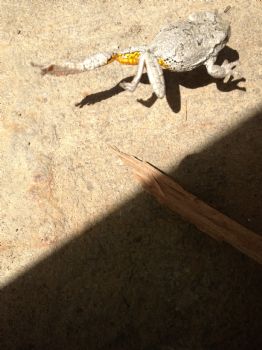 He/She has bright yellow under it's legs !!!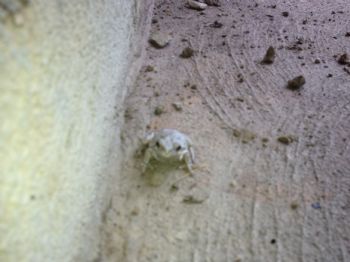 AWESOME !!!!! Look at the suction cups on it's feet.
And how "Sparkly" it is !!!!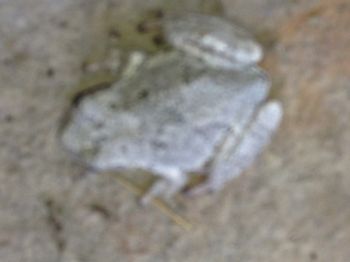 Oh Mother Nature How Wonderful You Are !!!!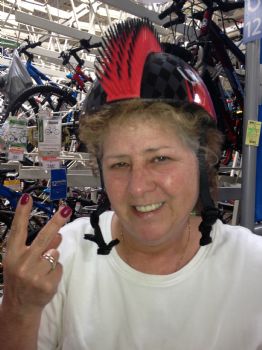 I just had to throw this one in...Me being silly at Walmart.
My brother is buying me a bike for my 60th birthday !!!???
Like my Spiked Helmet ???