Sunday, May 05, 2013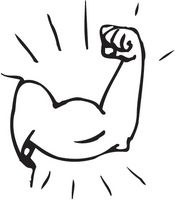 There's a couple new shows on the National Geographic TV channel I'm really enjoying, "Brain Games" and "The Numbers Game":
braingames.nationalgeogr
aphic.com/
channel.nationalgeograph
ic.com/channel/the-numbers
-game/
I think it was the Numbers Game doing a episode about "How Long Will You Live" and they talked about older people falling and how some of that is because they do not have good gripping strength (so can't grab something and hold on to keep from falling).
In another show a year or two ago I learned that lots of older people look down at their feet (presumably to make sure there's nothing going to trip them) instead of "out" where they are going and how that affects their balance, pulling them forward so they are actually more likely to fall than through tripping over something (it's like the old "your shoe lace is untied"; remember back to when was the last time you ever tripped on a shoe lace? I can't remember, it happens so much less frequently than an annoying, "Yoo hoo! Your shoe lace is untied!" like you are just learning to walk or chew gum :-)
But, I had not heard or thought of the hand strength thing. That would be so easy to work on! Ye olde ball squeeze activity.