Today's hike was so wonderful! I wish you could all have been with me, looking at the bright fields of flowers and listening to the birds singing.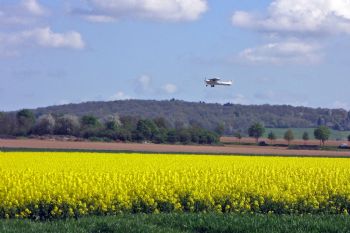 Immediately after I left Boissy-l'Aillerie (North-West of Paris, near Cergy-Pontoise), I was in the fields! There were lots of colza/canola today and the smell was so strong... As I am not allergic, I really loved it!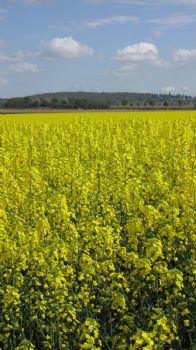 There were also lots of wheat, a bright green color at this time of the year...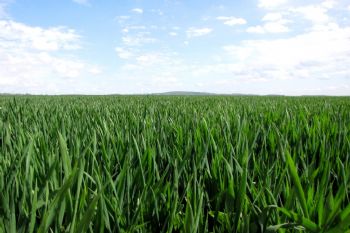 Many trees and bushes along the paths were in blooms.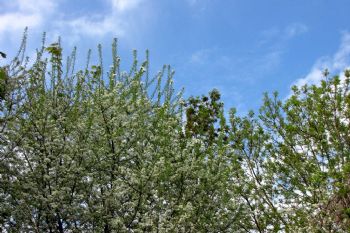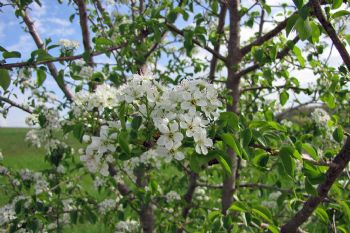 As I walked past a forest, I was attracted by the bright purple color through the trees...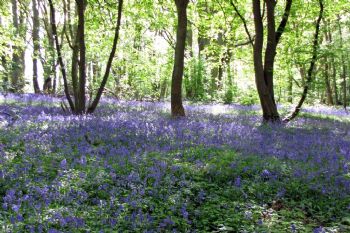 Not surprising: it was covered with bluebells, as far as the eye could see!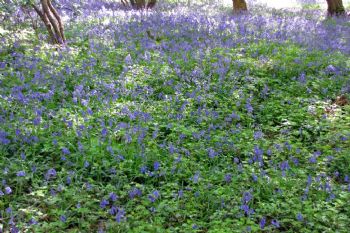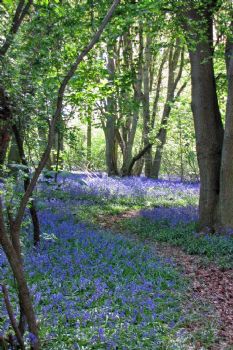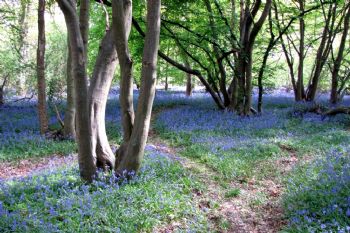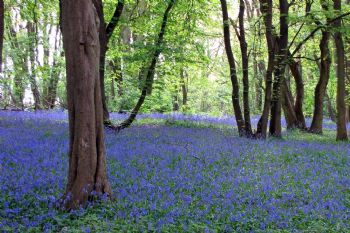 When I left the woods, I reached Montgeroult.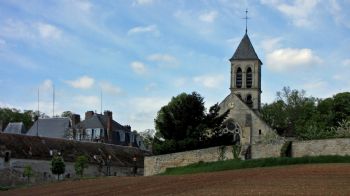 The 17th century castle was clearly visible behind its gates.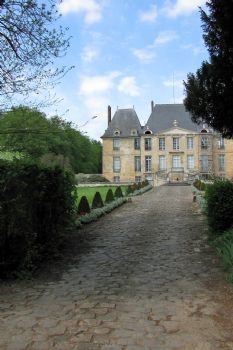 The whole village was lovely! I wouldn't mind spending a weekend here one of these days!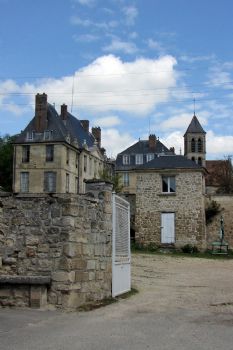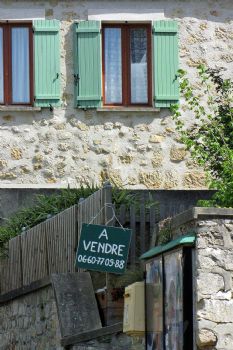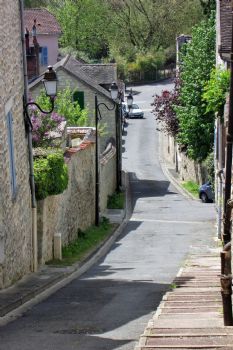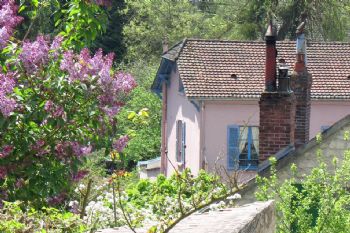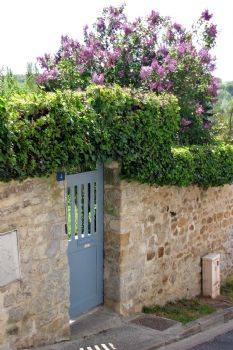 After I crossed the railway, I was in Courcelles-sur-Viosne. I loved this house with the pale green shutters!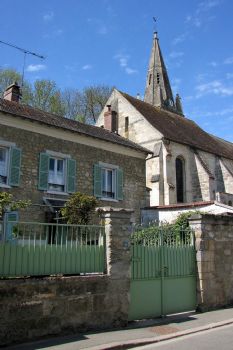 On the paths outside the village I kept seeing snails! Lots and lots of them! It gives an idea of how wet it has been lately! :)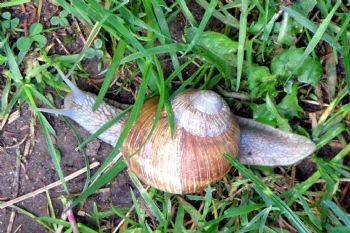 Then I was in and out of the woods for a while...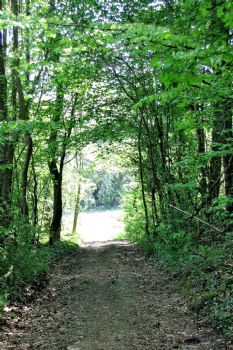 I need your help please!!! I saw this type of tree several times today and really liked it, but I can't find out what it is. Do you happen to know how it is called? The leaves looked like flowers.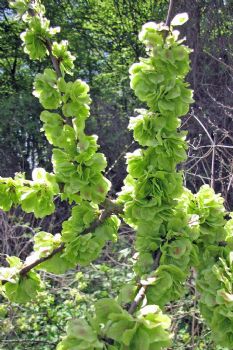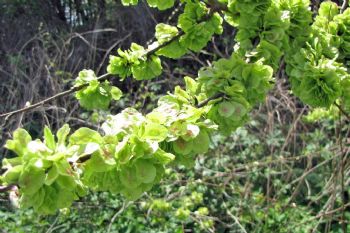 My hike ended like it had started, in the fields of colza!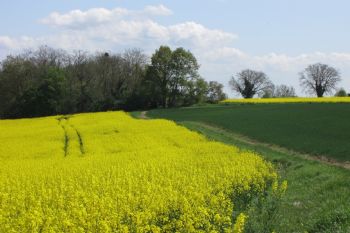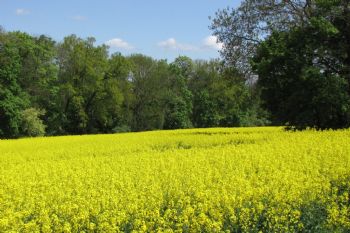 Then I was back outside Boissy-l'Aillerie's townhall where I had parked.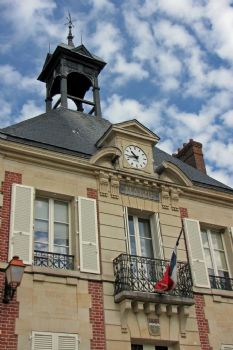 Thank you for reading my blog today! I hope you are also having a beautiful weekend!