Sunday, May 05, 2013
My second sparkversary passed a few days ago. It has been a nice trip with you guys that accompanied me along the way.

During the first year I lost 14 pounds and during my second year I maintained the new weight - more of less. My weight has been bouncing between 59.5kg and 62kg during the last year - not too bad.
I rewarded myself with a new summer haircut.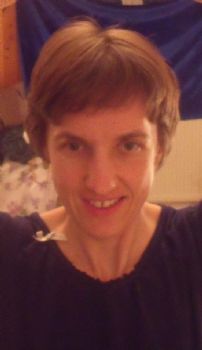 I am off to a third year in which my goals are more subtle and slower to show. I promised myself to get fitter and look more muscular this year. I also promised myself to use spark for a whole other self development goal - courage and self confidence.
It is a hidden feature of this website to help people get better in many more ways than just body image and fitness. This special feature only shows up after using the tool for a while and it works remarkably well.

So today - thanks to this energizing hidden feature, I am presenting a song recital that I have been planing for over a year and for which I did everything myself. It is my brain child and I found the courage to actually bring it to life thanks to the positive energy emanating from all those Sparks here!
Thank you Spark for the tool and thank you people for the sparks!
I wish you all a great May 5th!

Barbara