Saturday, May 04, 2013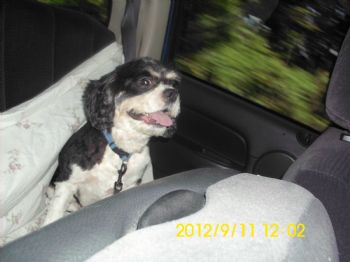 Here's a pic of my spaniel mix. He is absolutely the sweetest dog on this earth! And he'll play fetch for hours. One time he escaped from my yard and ended up at the local SPCA. When I called there looking for him, I tried to describe him. "He has a white tip at the end of his black tail." The person on the phone said, "I can't tell if it's him because his tail won't stop wagging."
"Yup, that's him."
So, I get there and he's not in a cage, he's up front behind the desk like he's the new SPCA mascot and he was loving it.