A new thought...
Friday, May 03, 2013
Diet continues to go well, but my frustration with my job situation is only getting worse. Today, my husband and I are discussing creating our own business. Something that we can start part-time, until we get it going, and then can eventually go full-time with.
We are looking at designing a line of notecards, using primarily battlefields and historical subjects.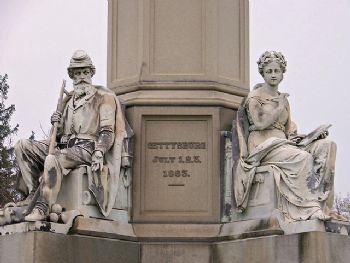 This is one photo that I've taken at Gettysburg, and could see as a notecard.
While we are starting with notecards, that will be only the beginning. In November, we could have a 2014 calendar available.
Now, if only we could decide on a name... Then, we could file for a Federal EIN number, as well as a State Tax number. From there, we could set up the business bank account, and then file the paperwork to make it a corporation! If we only had a name!!!