Friday, May 03, 2013
Breakfast was a little weird. Remembered too late that I was out of milk... Had already put the cereal in a bowl and added almonds and raisins... So I poured orange juice over it instead. It was actually pretty tasty.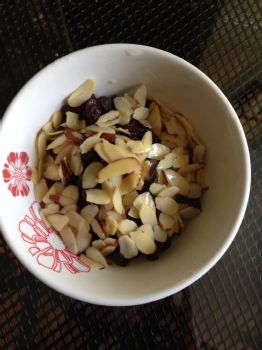 For lunch I had rice, a grain sausage and the last of the cooked tomatillo salsa... Plus some tomatoes and radishes.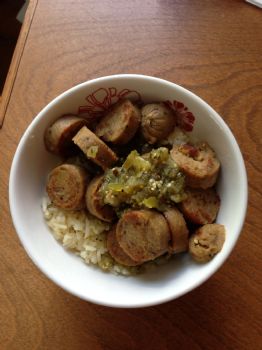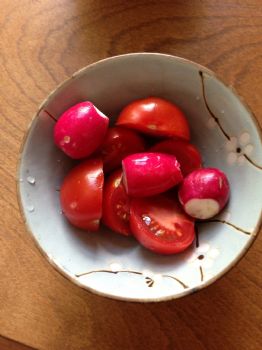 Dinner was whole wheat penne with dinosaur kale, tomato sauce and Parmesan (in a very large bowl, so it doesn't look like much, but it was!)