Thursday, May 02, 2013
Itís amazing what strikes as an ďahaĒ moment. Mine came after a stomach bug last week. It took being sick to snap me back into healthy-mode. Iíve been out of the loop for a while, and since Iíve been away from SparkPeople, a lot has happened.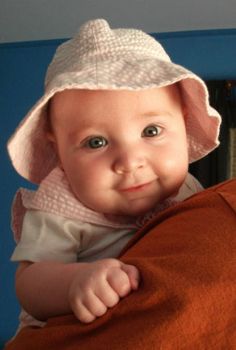 This little girl was born at the end of NovemberÖand goodness, have I been eating for 2! It began when I was pregnant and constantly craved dairy and sugary, carby foods. I felt hungry all the time so I ate and didnít bother keeping track of calories. I struggled with self-sabotaging thoughts such as, ďWell, since Iím going to gain weight anyway, I might as well eat whatever I want.Ē I gained about 50 pounds while pregnant. Twenty-five pounds came off in the first three months without any real effort (I was nursing which is supposed to help). But those last 25 pounds were refusing to budgeóbut I wasnít doing anything to make them go away either! I was eating 1,800-2,000+ calories a day, snacking constantly, eating mindlessly, and not exercising.
Last week when baby girl turned 5 months old, the stomach bug hit. As I was slowly beginning to eat food again (aside from just crackers and ginger ale), I was reminded that my body doesnít need 2,000 or more calories to function. I could be satisfied on much less.
Iíve been consistently logging my food and counting calories for a week now and feel so much better and itís got nothing to do with the number on the scale. I havenít even bothered to look at the scale yet because I donít want it to discourage me, but Iím feeling better because Iím taking care of ME. I feel empowered and back on track and fully capable of taking care of my body, and in turn, will be able to take even better care of my baby.
So, hereís to new beginnings!