My sister's boyfriend and I have the same birthday in April, so she took us on 2 mini-vacations. One was the TulipFest I showed you in my last blog. The other was a fantastic trip to Victoria BC last week.
Here's the view of their Capitol building from our hotel room: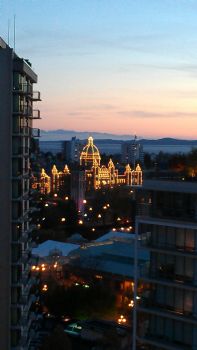 Victoria is famous for Butchart Gardens.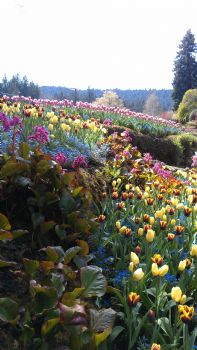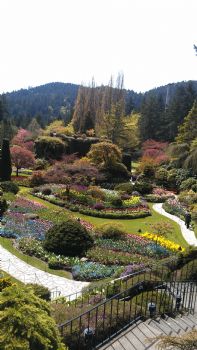 ...flowers are great, but the animals won me over: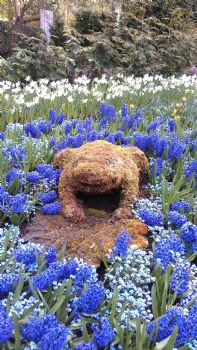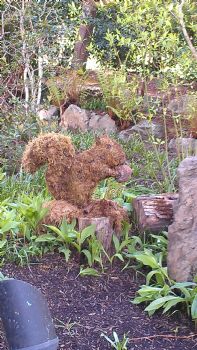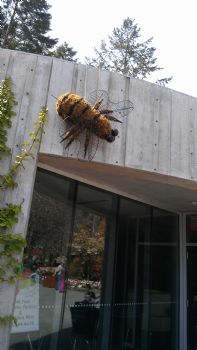 Victoria also has a Bug Zoo. I happily missed half of it, the half with all the spiders, but the beetles were neat. This one blends into whatever color orchid she makes her nest on: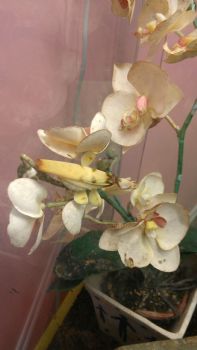 We also had a wonderful time in Chinatown, the Miniature Museum, eating out at ethnic restaurants, and window shopping. As per usual in Canada, I met a lot of friendly and nice people who were delightful to talk to. That was my second favorite part of the trip. My very favorite part was spending time with my sister and her man. I'm so incredibly blessed to have her treat me so well. She doesn't have to, but she does it because I only make peanuts and she wants to support me because of how much I love my job. Isn't she the best?!
We also swam in the hotel pool a lot and ran 3 miles a day because the weather was perfect for it (50 degrees, partly cloudy). My arthritic feet held up really well, yahoo!
My birthday usually triggers a several week binge. I'm happy to be starting out May by totally kicking butt.
I'm not interested in Bodybuilding, but I came across a magazine with stories about women who train for athletic and Bodybuilding competitions, have 5 kids, work full time, get enough sleep, maintain their nutrition needs, and take excellent care of themselves to prevent injury. One of the women I read about even admitted that she has terrible struggles with binges, but she forgives herself no matter what and moves on. Minus the kids and competitions, I want that!
My HIIT trainer is helping me work up to 30-40 minutes of HIIT 6 days a week with 2-3 days of ST and 2 days of longer cardio endurance sessions, all followed by stretching/recovery sessions. I'm blissing out - it's doing wonders for my depression, arthritis and asthma. I'm determined to use the lessons I've learned over the past couple years (and will continue to learn) to age well and overcome my anxieties, because they're truthfully all that's holding me back.
Eating well is much more of a struggle for me than exercising, but I'm finding that the more I learn about nutrition for crazy people who love to work out, the more inspired I am:)
Now that my vacations are done, I look forward to spending more time with YOU.