Thursday, May 02, 2013
Rock climbing was fun!!! I was scared initially, but after I saw that my co-worker wasn't going to drop me (i.e. that I wasn't going to plummet to my death) I actually had a great time. I made it to the top three times! And I'm definitely going again next week (they climb every week & usually on the weekends as well).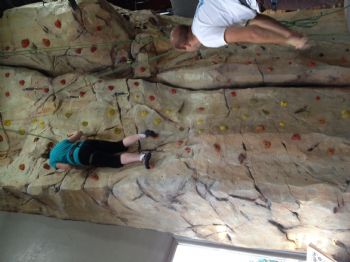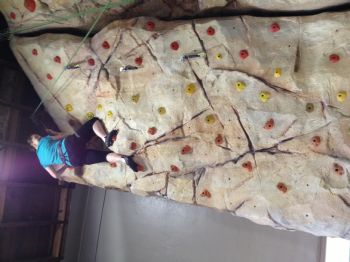 Food today:
Breakfast: 3 egg and spinach omelette, coconut water
Lunch: steamed veggies with curry sauce, blackberries
Dinner: a salad?
Things will be a little screwed up today since I'm on Eastern time at work. Not sure if I'm actually taking a lunch or just leaving at 1pm. But I can't go without eating from now until then...so we'll see. I'll pack some nuts or something. If I get to leave at 1pm I'll have time for a nap before my dr's appt, which means it'll be easier to stay up for the talk I'm attending tonight!
Hugs & Sparkles!