Sweet Baby Bird Lessons
Thursday, May 02, 2013

At my office, we have soooo much wildlife right outside the windows. The cardinals have been experiencing "the terrible twos" this week. It's been AMAZING to watch! We can't help but sit and stare!
There is a little girl ...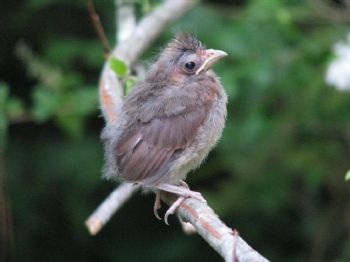 She's learning to fly. She's NOT very good at it! She's made us laugh. And she's made us cheer for her. She's made us think that she's really not all that pretty yet ... maybe only one that a Momma or Daddy bird could love.
And her Daddy does love her!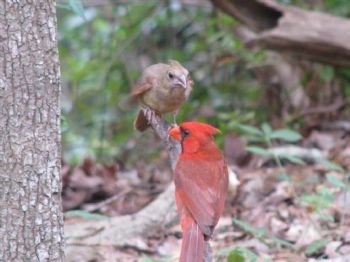 He works soooooo hard with her to get her to fly, to eat, to move where she is supposed to be. He's a patient soul!
They've both taught me so many lessons this week.
* Be patient
* Persist
* Be kind
* Love
* No effort is to small
* Everyone is lovely in their own way
* Enjoy the view from your window