Thursday, May 02, 2013
Today was my official "cross-training" day within my running program, so I thought I'd join some people and go for a fitness hike on a trail. We booked it up the mountain to the crest -- 2.4 miles and 2000 ft elevation gain, and I did it in 45 minutes. Woohoo. From there we turned around and went back the same way to the cars -- round trip 4.8 miles and 90 minutes hiking. WHEW. What a workout. It was great weather and SUPER luxurious to be able to do this in the middle of the week right after work.
View from the trail overlooking Albuquerque.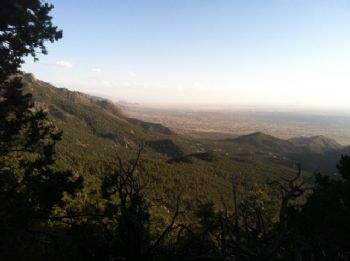 Me at the top!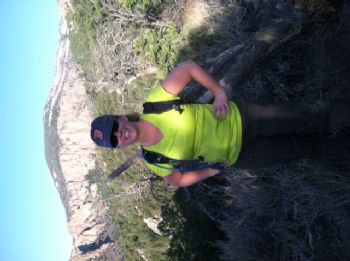 Achieved all my nutrient goals today, and stayed within calories. Drinking the rest of my water, ate 8 servings veggies. Woohoo.
Tomorrow is a rest day in my schedule -- and I mean to take full advantage of it and REST. Hopefully I'll be able to get some spanish studying in tomorrow too. I'm heading to sleep shortly -- worn out from a busy week and a busy day.
Hope you are having a great week.