Wednesday, May 01, 2013
This walk was in a sanctuary were there was a fire and they knocked down the burned trees in half the walk. There was a wide road probably cut in for the fire trucks.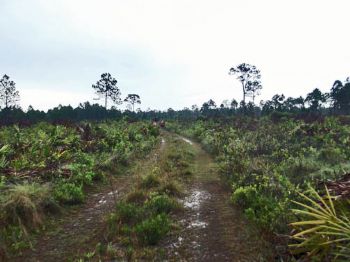 The second half of the walk was more interesting. It had the palmettos trees and boardwalks.