I'm done with Day 1 of my Insanity Asylum workout. Man it was tough. I'm sure I will be sore tomorrow, and the day after that, and the day after that....etc.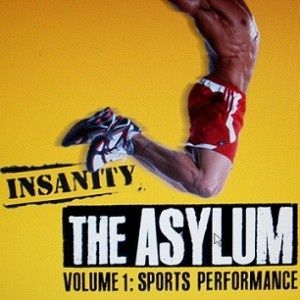 Note - this is not a beginner workout so if you're just starting your journey do not get this one.

For those of you who followed along on my 21 Day Ultimate Reset I finished at 11.8 lbs down. I finished that on April 19th and today I weighed in to start Insanity and I am at 12.4 lbs down so no I did not get crazy after the reset and gain weight back. I was really pleased with the eating habits I learned during that reset. My end results were 11.8 lbs down, over 9 inches lost, and 3% body fat gone and the added benefit of getting off three medications that I no longer need.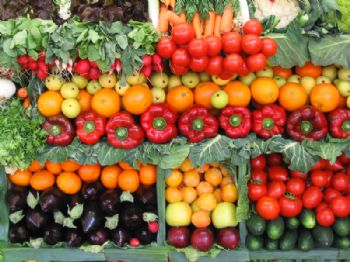 One thing helping me stay on track is having my fridge stocked with good food. No this isn't a picture of my fridge but I have many of those items crammed in there.
One habit that I need to continue to work on is slowing down when I eat. I will make an effort to notice that more tomorrow.

One way that I'm staying accountable for this 30 day workout is that I've got a poster on my door in the gym area with the workouts. My daughter's bought me sparkly heart stickers and each day that I workout, I'm putting one in the correct box. I host a weekly care group so I showed them what it is and they are supposed to check on me weekly when they come over. If I'm missing any stickers I have to tell them why I skipped my workout.
I'll upload pictures of that in a couple days and put it on my blog. Another level of accountability is my May Madness workout group that I've got on FB. Since I host that it wouldn't look good for me to not get my workout in and I post on that everyday.

One of the best lessons I ever learned on SP was the fact that we need to talk about what we are doing and get some accountability partners. That has made all the difference in the world this time around for me. I'm maintaining an 82 lb weight loss as of this morning. I'm eating healthier than I ever have and my workouts are more consistent all because I put myself out there and tell people what I'm doing. So if you ever learn anything from my crazy blogs - learn to talk about what you are doing and don't try and "diet" in secret.

So the workout was tough tonight - speed and agility training. That after I did the fitness test earlier today. That part was supposed to be yesterday but I had a migraine and took a rest day. There were parts of it that I could do and parts that I could not and had to modify. Many opportunities for improvement and I'm looking forward to getting better every day.
I'm definitely going to have to make sure I'm getting in enough calories to keep up with this plan for the next 29 days! Game on!