May Goals
Wednesday, May 01, 2013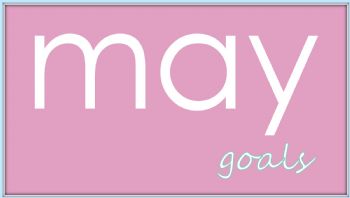 I'm thinking if I put my GOALS in type for many to see *I* may just carry these out!

1. Les Mills Combat. I'm restarting week 3 after a bad week (ill kiddos/ stress). Continue from day 15 on throughout May
2. Track my food 4+ times per week. I know daily is best, but trust me 4 would be stellar!
3. Walk 3+ times per week. Increase distance on days time allows. Currently walking 3-4 miles on a weekday, 4-7 on a weekend day.
4. Plan ahead for the days I'm helping a co-worker... I've been delivering an extra mail route 2-4 days a week for 2 months now. I do not stop for lunch, nor plan ahead... need to pack carrots/ apples/ greek yogurt/ other easy to grab things so I do not arrive home hungry and eating everything in sight!
**NOTE: I'm a mail delivery gal, but do not WALK to deliver (wish I did most days). I sort then drive to the Community style boxes and deliver, my own route is 19 stops, the extra one is 40!! Makes for a very long day. **
5. Increase 'greens'. I do not struggle with fresh fruit, but the vegetables ... yup I need help there!
Simply put:
Water
Exercise
Smart food choices
Weight is up and that needs to be STOPPED ASAP!