First of all, how was your April? Did you put goals in to place? Did you work toward achieving them? Remember, if you… fail to plan, you plan to fail. I know, I know, it sounds so… trite & I never believed it until I recently started writing down my goals. Prayerfully determining what I need/want, dialing it in & going for it.
To really put a visual on the entire idea of goal setting, here's what the past year has looked like for my husband and me. We were living in CO, decided we were tired of talking about… "one day" living out an 18 yr old dream of ours to move to Hawaii. So, we prayed about it, got the clarity & confirmation we needed from God & started planning. We put it on paper, we made a visual board that hung on the side of our refrigerator, along with the specific street we would walk down, the wall at the ocean we would sit on, and within six months those pictures on that board ALL became a reality.
Here's a similar version of what hung on our refrigerator…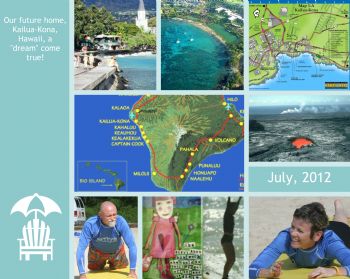 Oh, and I might add I made 5" x 7" of the same larger board, laminated them & both my husband and I had them with us at all times. We always start our morning in prayer, and we prayed that if it was His will… that what was on that board would become a reality.
NOTE: we had never visited the Big Island of Hawaii, only Oahu & Maui over the past 18 yrs. & after a great deal of 'homework" we just knew we wanted to live here.
Here's my love and I on the wall pictured on the goal board…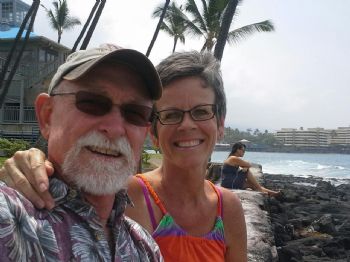 His birthday breakfast recently "celebrated" at a restaurant across from the wall...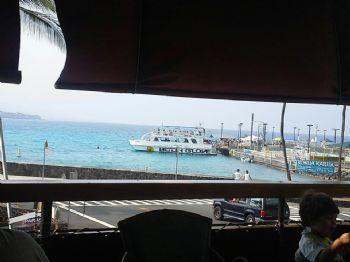 Okay, so I write this why… to tell you that you too can do it!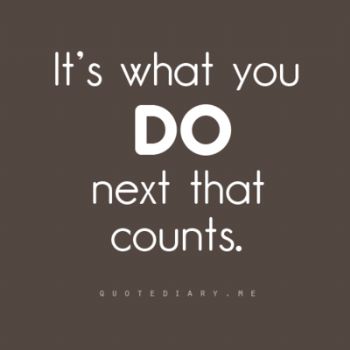 Fast forward to today… I truly feel like I'm on the other side of my knee "challenges." It seems it's still a bit temperamental at times, and the other one is even having some "sympathy" pains lately, and yet… I am not going to let them slow me. I am guessing the left one is hollering a little as I've been over compensating for like… 7+ months now. Some mornings my day starts out with a 20-30 minute walk, stretch, ice, and then a workout, stretch and ice again. It's what seems to work for me right now.
When SARALEE11 (one of the 17 DD leaders & my little gerbil buddy

) posted the challenge for April, I decided to climb on board & so glad I did. Fortunately, the "challenge" was personal, in that I could challenge myself in what ever area I needed/wanted to & I did just that. I'm not real "compliant" with the 17 Day Diet eating lately, and I knew I wouldn't be, so… I set my own goals in areas that I knew I wanted/needed to work.
Here were the goals I set at the beginning of April… to move 5-7 days every week, increase my lean mass by 3%, remove a minimum of 3" overall & 5 pounds - and here are the results...
I moved 24 of the 30 days (through quite a bit of knee pain at times, not always looking "pretty," and I MOVED)
My lean mass is UP by 3.5% (WOO HOO, as my body composition seems to be one of my greatest challenges)
I removed 7.25 INCHES overall (the hips did NOTHING I might add, & I believe that might be where 20% of the 25.5% body fat might be)
My weight - well, that's another story... it went up 1/2 pound, which I find interesting as I've always said, the scale should be your last measurement & it was. I'm okay with the weight as I'm only about... 7 lbs. from goal and if the body composition & inches continue to improve, I'll even take my present weight.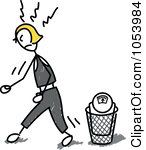 Now, for a month of movement in May… I started my day out with a walk, some HIIT, foam roll work, stretching & now… I'm off to lanai to enjoy some time with a good book at dogs we are dog sitting.
If you've never been one to set goals, consider it, as it REALLY WORKS!
Lastly, one of my favorites, I find it to be a great reminder...
I am re-visiting this blog to acknowledge all who I am thankful for, in helping me help myself to get focused. First & foremost... God (thankfully He's SO patient with me), my husband for his support & encouragement and my Spark-lers in my life. Every one of you who have come alongside me, supported & encouraged me along the way. YOU are the ones who have taught me the value of taking care of me. Of SMART goal setting. Oh, a lot of what I've learned on these boards has been a refresher, and yet... you're the ones who put it into place, the ones who showed me I too could do it.
THANKS, I'm forever grateful to every one of you.
Here are my "dialed in" goals for May....
I will REMOVE 2% of body fat
I will REMOVE a minimum of 4 inches overall
I will REMOVE 2-4 pounds
I will do this by....
Strength Training - M, W & F
High Intensity Interval Training - Tues & Thurs
Eating 4-6 small, healthy meals per day
and, YOURS?