Motivation and moral support needed for May
Wednesday, May 01, 2013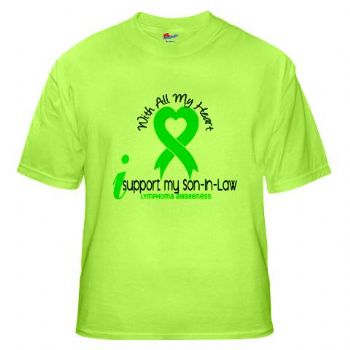 Again this year I will be participating in the Relay for Life. Last year was my first year and I over did it a little. Partly because it was the first year for the whole team so we were not as organized as we should have been. This year will be different. About 2 weeks after last years event my son-in-law ended up in the emergency room and was diagnosed with Follicular non-hodgkins Lymphoma. Since then he has been thorugh chemo and is now in remission but will be receiving antibody treatments periodically for the next 2 years along with periodic scans. Our team was also involved supporting a local family whose 8 yr old son was battling Lukemia. Unfortunately he earned his angel wings April 20th and his family is struggling to continue on without him.
One of the things I have been doing is making Paracord bracelets in various Cancer awareness and other colors to sell at the Relay as part of our fundraising efforts.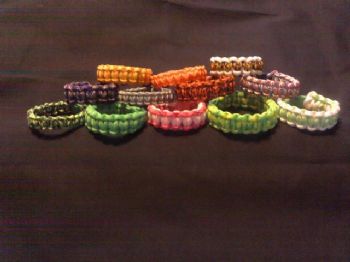 We also had a fundraiser at a local tavern with several local bands donating their time to play and are currently flocking flamingos with cancer awareness ribbons in Cumberland, RI. We are a small team but are doing well with our fundraising.
Now, the hard part. I have been slacking off on exercising recently and need to get back to serious exercising and walking so I will be prepared for the Relay the end of May. Have to figure out how to adjust my schedule so I can get everything done and get to bed earlier so I can get up early enough to exercise or walk before work or when Cameron gets here when I'm not working. My schedule is much busier than it was last year and not much free time but I will have to figure something out.
Looking forward to the start of the next 5% challenge.