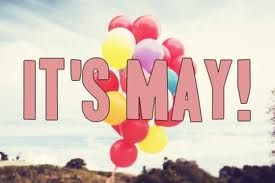 Praise The Lord for His New Mercies for Our Day! I Thank Him For A NEW Month. I Was Inspired With These Words For Our New Month:
As the Lord lightly touched my face…
I quickly arose to a brand new day
Of mercies from His hands
I slid out of bed to stand
In His Presence and declare
That of His love I'm always aware
I smiled as I recalled His will
And thanked Him that I'm filled
With His Love that never fails
With His Spirit Who's my Help
With His Word as my Food
With His Peace as my Mood
With His Joy as my Delight
With His Strength which gives me Might
With Jesus Who is my eternal Love
All because of His delivering Blood
I welcome you all into His Holy Place
Where you can experience His face
Thank Him for a new month and day
Praise the Lord! It's MAY!
I want to Thank God for This GIFT He has put inside of me. It's a Calling...An Assignment that brings ME Joy and Others Joy as well. A ministry of WORDS that flow in The Spirit of His Heart. I'm so HONORED that He has entrusted this Gift to me. Our God is AMAZING!!!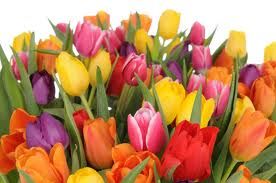 The BEAUTY He has DISPLAYED for OUR pleasure Amazes me!!! Take time TODAY and SEE all that HE made for US!!!

What will YOUR May bring? What NEW Goals are you working towards? What ongoing goals are you persevering to achieve? Write it all down and do what you can.
WITH GOD ALL THINGS ARE POSSIBLE! Never be afraid to dream BIG!!!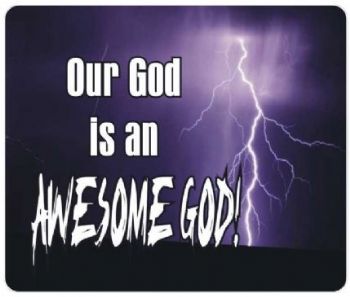 One of my goals for this month is to WRITE at least 1100 words a day. I'm putting a demand on the Anointing in me to do. For those who don't know I'm writing a current book I started in December 2012. It was a struggle to start because of the way THE LORD wanted me to go.

But I QUICKLY got over MYSELF and let GOD's WILL be done...not mine. That's how it is sometimes when we kind of stand still...like a stubborn toddler and ask..."Was that REALLY you Lord?" lol And if you say you have NEVER done that then...well...May The Lord add a Blessing...I Just LOVE YOU!!!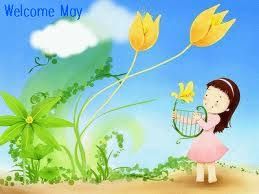 Get out and SMELL creation!!!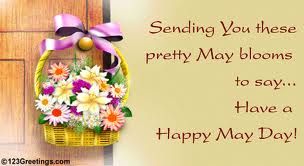 I'm here for you to support, motivate, laugh with you, cry with you, Pray for you and Pray with you...I'm God's extended Hand and I allow HIM to Use me for HIS Glory! Let's do this TOGETHER...Hand in Hand!

WE CAN DO IT!!!
Love & Blessings to You My Friends!
Deb
Holla@Jesus!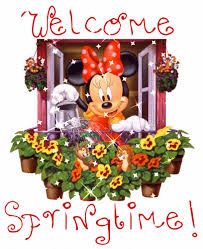 CELEBRATE LIFE!!!