Wednesday, May 01, 2013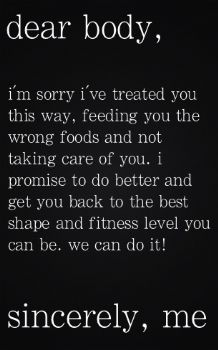 Are you still holding onto guilt for not taking better care of yourself?
It's time to leave the past behind you and begin anew.
It's time to embrace all that you have to offer in this world.
It's time to love yourself the way you deserve to be loved.... mind, body and soul.
It's time...