Wednesday, May 01, 2013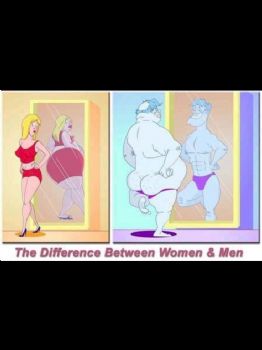 When it comes to self absorbing and self image, I truly believe this is the truth..
Us woman tend to be harder on ourselves while men, they will uptalk themselves..
I think us woman have a lot to learn from men when it comes to weight loss and self images..
Maybe a good thread topic eh?
When I saw this, I think when it comes weight loss, I want to think like a man! I think a lot of us would have much better results